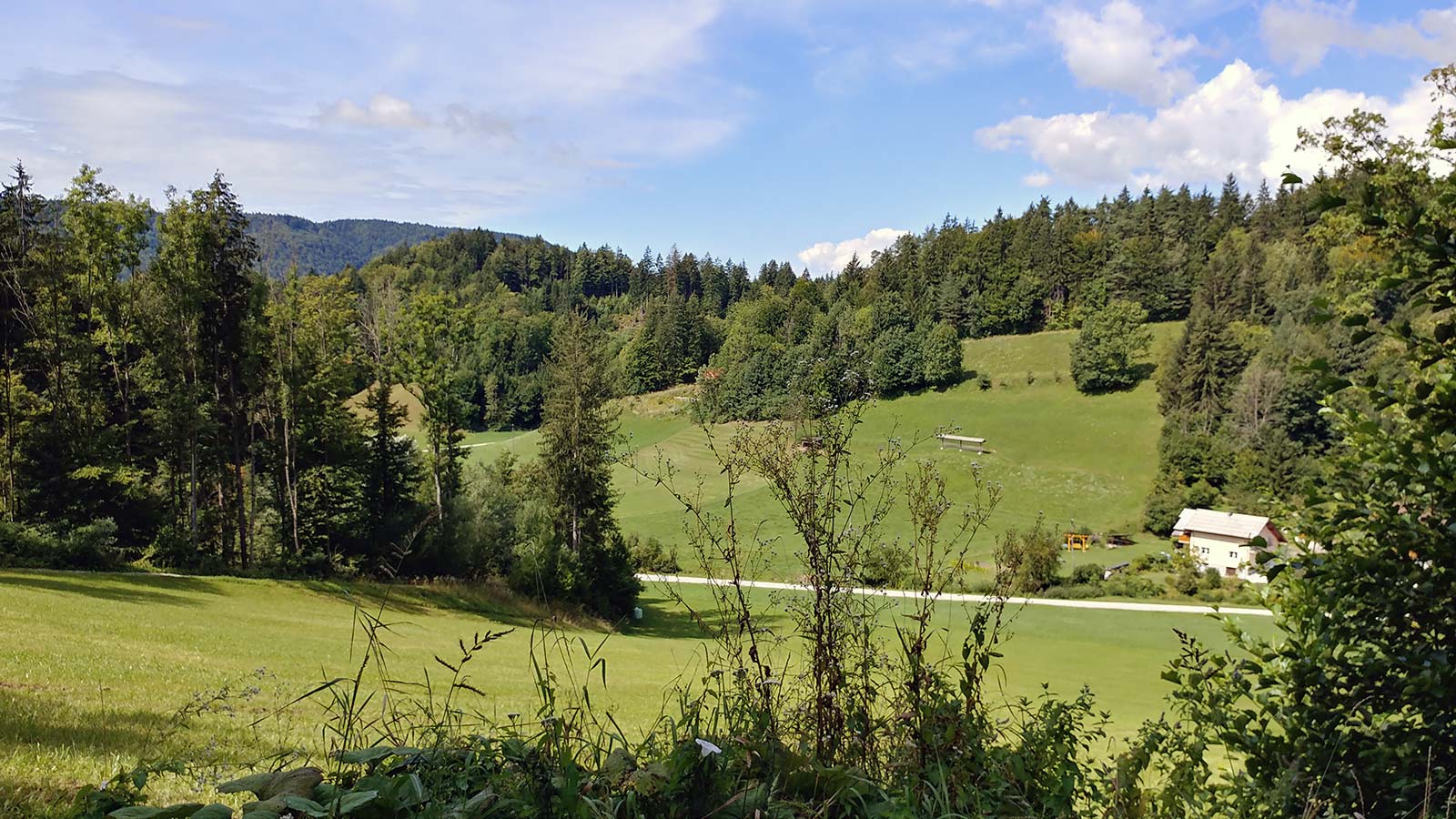 Slovenia an undiscovered gem!
Slovenia is a central European country. It is bordered by Hungary, Austria, Italy and Croatia. It was formed after the break up of the former Republic of Yugoslavia. It is often referred to as a Balkan region country. Also, many people confuse it with Slovakia. Not same same! But close in location, flag colours and similar histories.
Slovenia is not landlocked. It has a small coastline, sticking out into the Gulf of Trieste. Slovenia is blessed with mountains and hills for hiking and skiing. There are rivers and gorges. There are many villages and towns which are dotted around this magnificent country. Slovenia is fast losing its 'best kept secret' status for outdoor activities. Kayaking, canoeing, white water rafting and zip lining are big news here. Cave exploring and canyoning are popular too. National Parks offer plenty of opportunities for hiking, walking and camping. Triglav National Park is an area of outstanding natural beauty. It is particularly stunning in Spring, when meadows are full of carpets of flowers. It's a bit like Switzerland on the cheap!
Slovenia's most visited lake, Lake Bled, is the most famous tourist attraction. It has picture perfect views from every angle. You can easily see why Lake Bled is so famous, once you go. There's a castle on a hill and a natural island in the middle of the lake. A medieval church, green glacial waters and the Julian Alps in the background top off the pretty scenery. Lake Bled is a real fairy tale destination. Slovenia's capital city Ljubljana is the cultural capital and is full of architectural wonders. The food and wine scene is gaining international recognition too.
Best time to visit Slovenia
Due to its compact size and wealth of different landscapes, it's always a good time to visit Slovenia. It has four distinct seasons as its location is in a temperate zone. Of course, your budget will dictate how much of this beautiful country you can see.
For the beach bum, Piran, has crystal clear waters of the Gulf of Trieste. Fiesa, is the place to go to top up your tan and get the salt hair look! The best time of course is Summer, from June to September. During summer, you will have to fight the crowds, who have found out that Slovenia is a cool travel destination. Prices also sky rocket at this time. Cultural visitors who want to visit castles, churches and cathedrals will find it more pleasant in Spring and Autumn. Again, prices are a bit lower for accommodation and you get get more elbow room.
Winter is a great time to visit Slovenia if you're a skier. Hiking and walking doesn't have to stop in the colder months. Wear the right clothes and the white wintry landscape will leave you with breathtaking memories.
What to see
Are you a culture vulture, sun seeker or thrill seeker? What to see when you visit Slovenia? Well there is something for everyone. Mountains, thermal waters, medieval castles, traditional villages, lakes and gorges. City and nature landscapes make for a photographer's dream. A fountain dispensing beer? A dragon on a bridge? Read only1invillage's recommendations for the 10 best things to do in Slovenia.
Getting around
If you plan to travel around and try to see a lot of Slovenia, then a car is your best option. On the road there are many different nationality number plates from neighbouring countries. Hiring a car from Ljubljana airport will be your cheapest option. All the big names such as Hertz, Avis and Europcar are represented.
Don't forget to buy a vignette when you travel by car. It's available at all major service stations in border countries. Vignettes are available at every service station in Slovenia. It's a toll for driving on the motorways. You really can't avoid driving on the motorways so it is a necessity. You must stick it onto the front windscreen or risk being fined. A week will cost you 15 Euros and a month 30 Euros. If you're using van, it's 30 Euros a week or 60, for the month.
Whilst the train and bus system is good, it will only connect you to the major towns. Like many public transport services, using the bus and train is more for the budget conscious and those with more time on their itinerary.
To get to the small, off the beaten track places, you really will need a car.
Related Articles