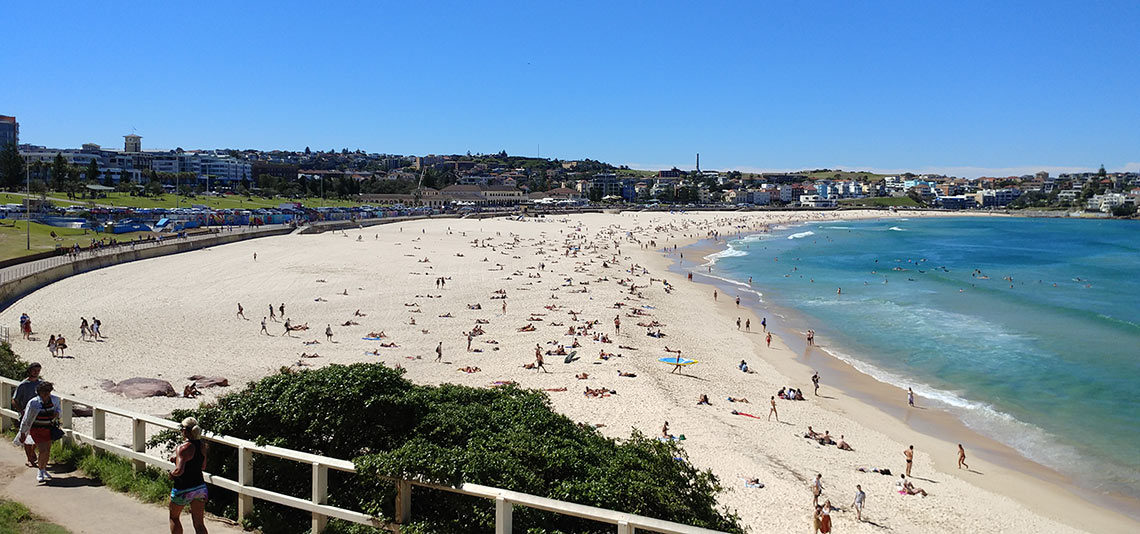 Australia
Australia is both the smallest continent in the world and the largest island. Drier than Africa, with just over 10% of the country habitable. All the major cities are along the coast line. Twenty five million people call it home and over 200 languages and dialects are spoken. There are many cultures, including the original aboriginal inhabitants. Waves of European and Asian immigration in the 20th century shape modern Australia.
With its wide cultural background, dining options are vast and of an excellent standard. The two largest cities, Melbourne and Sydney are comparable to London and New York for food variety. Australia has magnificent beaches, coral reefs, rain forests, deserts, mountains and vibrant cities. It has unique fauna and flora as well as wildlife, including marsupials such as the famous koalas and kangaroos.
Best time to visit Australia
With its immense diversity and variable climate from north to south, you can visit Australia year round. There is no best time to visit Australia! So, come on 'Down Under'. There are however, better times to visit certain places depending on your interests. For example, visiting Australia below the tropic of Capricorn, is best done from February to April.
In terms of cost, you will need to avoid the peak season when deciding the best time to visit Australia. Try and avoid the school holidays. Similar to other countries, hotels and flight prices increase dramatically around the school holiday periods.
In Australia, the school year is based on the calendar year, unlike North America and Europe. The longest holiday is therefore the Christmas school holiday, lasting about 6 weeks, from mid December to the end of January. Try to time your visit between February to April which will avoid the Xmas school holidays. It's also lighter on the wallet and less crowded at top tourist spots.
Australian Weather
Contrary to popular belief, it isn't always hot in Australia! Being such a large country, it has very different climates. You can even ski in Australia! OK, so the tropical northern part of Queensland, is always hot. Tropical North Queensland like the name suggests, has a typical 2 season climate. It's always hot and humid, the only difference is how much rain falls.
Don't forget Summer and Winter are swapped around 'Down Under' from the Northern hemisphere! If the lingo is hard to understand read our Australian slang survival guide here.
It's hot in Summer in Australia (high twenties to low thirties Celsius). The days are long and it's light until about 8 or 9 pm. There will be some cooler days (low to mid twenties Celsius) for hiking in the lower half of the country. It's a great time to explore the coastline and the magnificent beaches. If you prefer hiking, October to November are still warm but without the summer heat. Any of these months are great for exploring the east coast of Australia.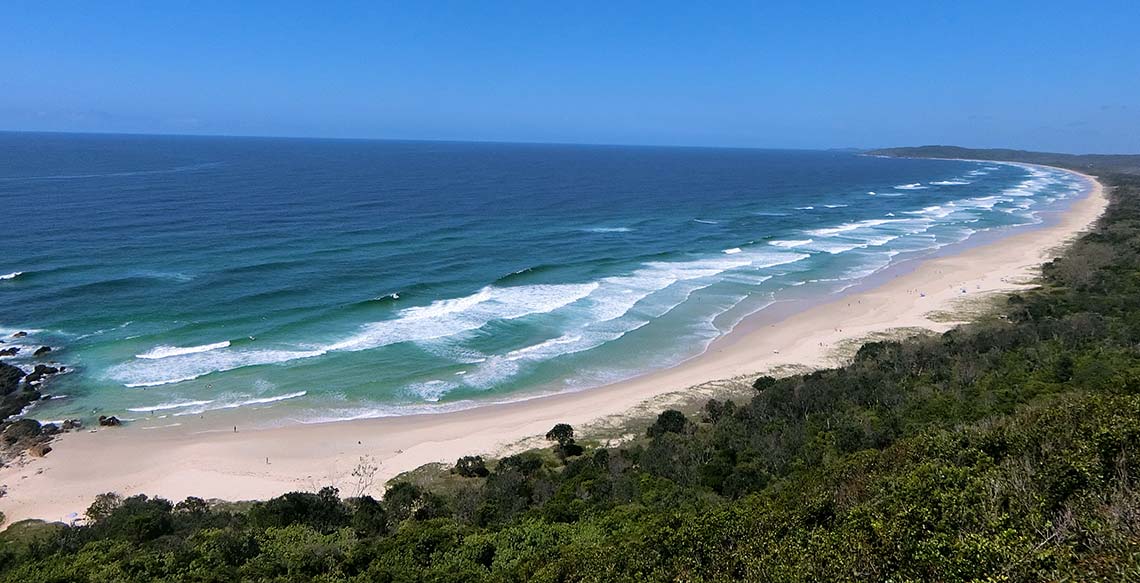 May to September is the best time to discover the tropical north of Australia. Northern Queensland is famous for its rain forests, the Great Barrier Reef, Whitsunday Islands, Magnetic Island and other tropical islands and beaches. The beaches are safest to swim in during these months due to jellyfish absence. It's also the dry season and temperatures range from mid twenties to low thirties. May to September is a good time to visit the Northern Territory and the world heritage Kakadu National Park as it's dry season and cooler then as well. It's also the best time for skiing! Yes Australia has snow, but it's not as good as other countries for skiing.
What to see
With so much to see it's quite daunting to decide upon the sights. Research is key. The size of the country ensures that unless you have 4 to 6 months you will be skipping large parts of Australia. Therefore if you have less than 10 weeks we recommend focusing on the east coast from Melbourne all the way up to Cape Tribulation just past Cairns.
We recently spent 7 weeks travelling by car from Melbourne to as far north as Noosa and back. Along the way we saw so much, from magnificent rugged coastlines, beautiful beaches, mountains, rain forests to vibrant and exciting metropolis's. While we intend to write in detail on some of these places, for the moment we can provide a list of some our highlighted destinations. The short list is, Great Ocean Road, Phillip island, Wilson's Promontory, Lakes Entrance, the Emerald Coast, Jervis Bay, the Blue Mountains, Sydney, the Central Coast, Port Macquarie, Byron Bay, Broadbeach and Noosa Heads.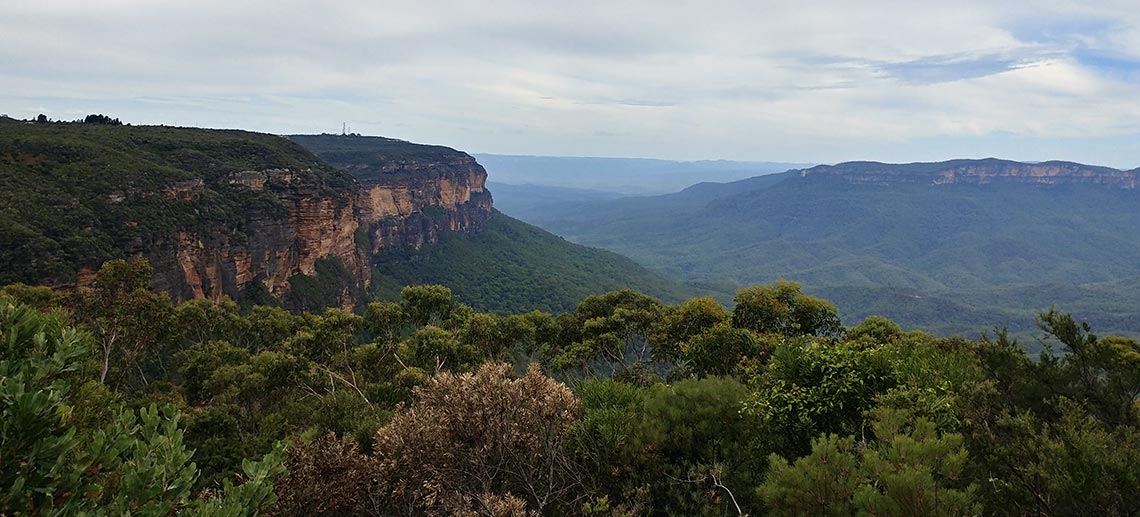 Northern Queensland is also a must if you are visiting Australia between May and September. Divers and snorkelers cannot miss out on one of the greatest natural spectacles on Earth, the Great Barrier Reef. You have come so far, and for many Australia is a once in a lifetime destination. Therefore, you have to take the 2 hour boat journey from Cairns or Townsville to experience the magnificence of the Great Barrier Reef.
Northern Queensland also boasts rain forests and beaches which are sublime. Flying is recommended over driving or getting the bus as it's over 1700 km from Brisbane to Cairns. Divers and snorkelers will love the reef. Magnetic Island is a quiet beautiful island with lot's of hiking, koalas and picturesque beaches.
Getting around
So, you have made it to Australia now how to get around in a country the size of the primary 48 states of the USA?
Getting around cities is easy with public transport, although times for some buses outside of peak hours can be limited to half hourly or less. Taxis as well as ride share companies Uber, Didi and Ola, are available and competitive with discounts for new customers. Most cities now have bike sharing plans available. Scooter sharing is also a thing with Scooti if you're game.
Travelling around the country outside of the cities can be done by the efficient greyhound bus network. $550 AUD will buy you a 3 month one way ticket from Melbourne to Cairns on their hop on and off service. This is a popular choice for solo travellers and backpackers.
Hiring a car or possibly buying and reselling a car after the trip, will give you the ultimate flexibility and independence. There are a lot of places that are remote and being able to go when and where you want is the ultimate freedom. Bear in mind though, that remote parts of Australia mean a 4×4 is necessary. When Australians say the 'outback' it means unsealed roads and no wi-fi coverage!
Related Articles

VILLAGE NEWS!
Subscribe to our newsletter to hear about unique travel destinations, when to go, what to see and other top travel tips!