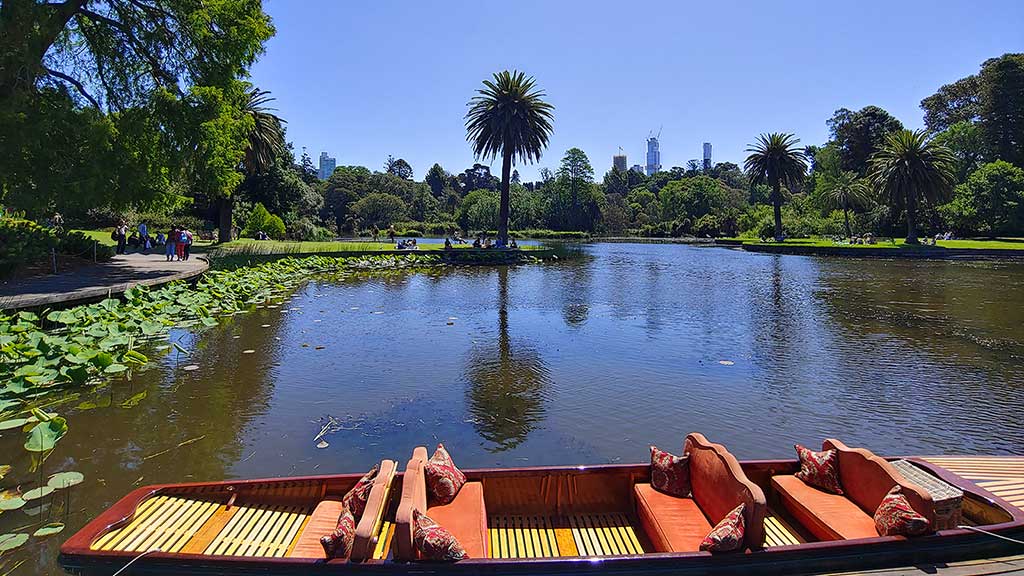 Royal Botanical Gardens Melbourne
The Royal Botanical Gardens in Melbourne was established in 1846.
A haven of green foliage and exotic plants in the middle of a fast paced city. The Royal Botanical Gardens Melbourne is free and a delight for young and old.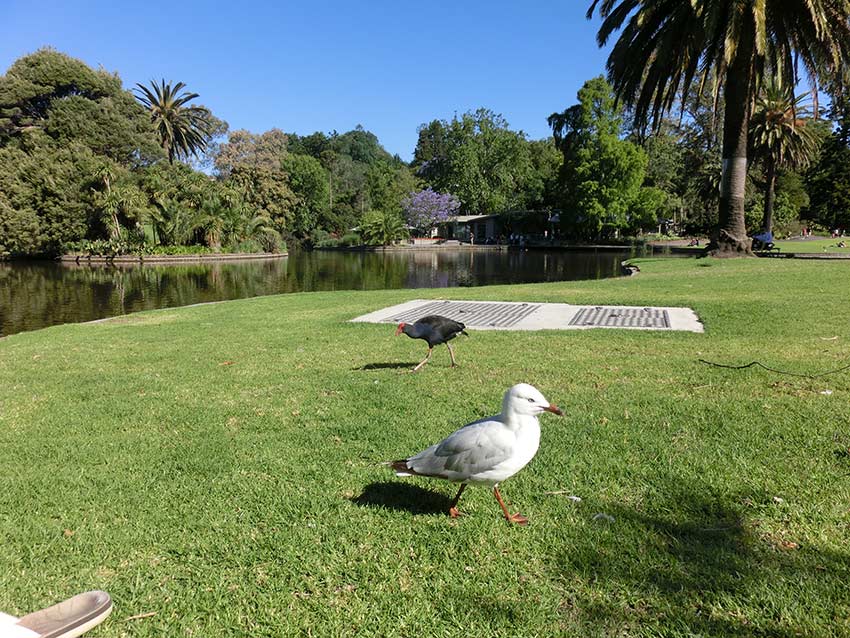 Taking a stroll in nature and then spreading out a picnic blanket, overlooking a lake is our idea of a great way to relax. Doing this in the heart of a city with over 4 and a half million inhabitants is still possible in the Royal Botanical Gardens Melbourne.
Spread over 89 acres the landscaped gardens are a must see attraction when visiting Melbourne. 1 million people visit the Royal Botanical Gardens Melbourne every year. Are you one of them?
Quick Index Royal Botanical Gardens Melbourne
Location, getting there and Parking
The Royal Botanical Gardens Melbourne are, you've guessed it, in Melbourne! They are a short walk from the CBD (central business district).
You can get here by tram, on foot, by bicycle or by car and taxi. Since we have a base in Melbourne, we always cycle or walk if we're feeling energetic. If we have a picnic planned and need to bring food and drinks, we take the car and park just outside the gardens.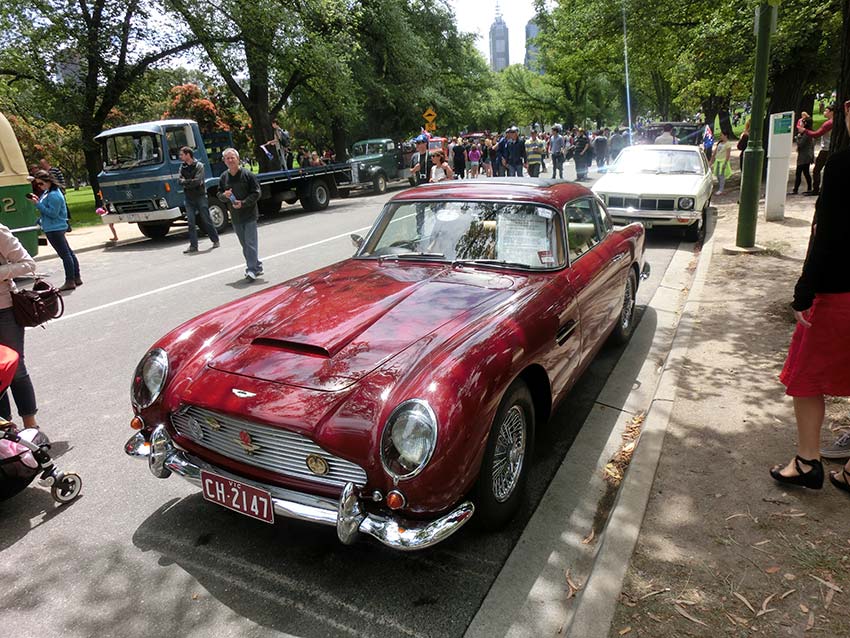 Parking is not free (except on Sundays), but the gardens themselves are. Melbourne has a parking system that must be read very carefully. Often there are time restrictions, such as a 2 hour maximum period. The closer you are to an attraction, the shorter time period you get to park. So, if you want to spend about 4 -5 hours in the Royal Botanical Gardens Melbourne, you will need to park further away from the entrance gates. There's nothing worse than worrying about a parking fine!

The botanic gardens are of historical, scientific, social and architectural significance to the state of Victoria and Melbourne, in particular. There is an elm tree that has been growing since 1846. See if you can find it.



The Lake
It's just like going to Venice when you see the lake in the Royal Botanical Gardens Melbourne. OK, we're just joking, but you can go for a gondola ride! OK, OK, it's a boat, not a gondola. The lake is a central point and you can admire the views from outside seating areas or from the restaurant. Often you'll see ducks, swans and other birds swimming and sometimes chilling on the edges, doing some people watching!

In the warmer months, you will often see a wedding ceremony near the lake.

The Rain Forest walk
This is a really cool walk that makes you think you've gone back in time to the Jurassic era! The rain forest walk is completely enclosed like a true rain forest. The trees are really tall and it has a humid feel to it, all year round. Ancient ferns are the main plants at ground level. A walkway has been introduced for easy access and for those with mobility issues.

If it all gets too much, you can now relax in a swinging seat. You'll have to fight for it however, children seem to like it a lot!!!

The Herb Garden
You can easily miss this little pocket of delights if you don't look for the signs. There are many types of herbs that you can rub gently and inhale. Our favourites are the pineapple and chocolate mint varieties. They really do smell of mint and pineapple and chocolate and mint. Don't try and take a sample to grow yourself, there are huge fines for those caught stealing! Children will find the herb garden particularly fascinating. It is actually very educational for everyone as the little placards tell you the scientific names and uses of each herb. The herb garden is one of our favourite areas when we visit the botanical gardens.
Our top tip – If you love taking bee shots, like we do, the herb garden is the place where most of them hang out.

You will find rosemary, thyme, oregano, mint, chives, lemon verbena and much more. A couple of benches have been strategically placed to take in all the aromas!

Children's Garden
A place for big kids as well as small kids. When you go through these gates after the sign, a wonderful, interactive world awaits. It's a space for children to discover and explore the wonderful world of plants, including vegetables. There's a water fountain that sprays upwards (perfect for hot days), various trails, possums hiding in the roof and a vegetable garden to explore. Many educational school trips spend part of an excursion in this area. Therefore, avoid going on a Monday or a Tuesday, during Victorian school term times.

Use this excellent checklist – 50 things for kids to do, if you run out of ideas!

The Glasshouse
When you're feeling cold in Winter, pop into the glasshouse for a reminder of warmer climates! The glasshouse is small and you can go through it in 5 minutes. We particularly like the pitcher plants and the orchids. Whilst nothing like the amazing orchid gardens in Singapore, you get to see native Australian orchids and some plants from all over the world.


The Volcano

Guilfoyle's volcano is the most recent addition to the Melbourne botanical gardens. Guilfoyle was a director of the botanic gardens in 1873. Originally created as a water reservoir it was dormant for 60 years before recent restoration.



At the 'top' of the volcano there is one information board we love standing in front of.


cactus Garden
All things prickly and drought resistant live here. We're not just talking about that man in the photo below!

Melbourne had a terrible drought in the last decade. Keen gardeners are encouraged to grow water saving plants such as cacti and succulents. Unsurprisingly, the cacti gardens came out of the drought unscathed.

Restaurants and Facilities
The gardens are used for concerts, plays, and movies under the stars! To find out what is going on at the gardens click here
There are plenty of toilets dotted around the gardens. They are well maintained. The biggest and best ones are just behind the building in the picture below.
There are two main places to grab a bite to eat. The more informal cafe Jardin Tan, focuses on the paddock (farm) to plate philosophy. You can get coffee here and ice cream as well as a full meal. The cuisine is from the Indo China area (modern Vietnam). Drool over crunchy coleslaw with prawns or get that authentic bahn-mi you miss from Vietnam.
Pho (pronounced 'fur') something more substantial, how does Flinders Island lamb shoulder, pickled vegetables, firecracker sauce and steamed buns sound? Er, hello, book us a spot online now!

If you happen to enter through Gate A of the Royal Botanical Gardens Melbourne, you will be closer to the Terrace. This is the place for clotted cream scones and high tea. You have to book well in advance for high tea. Also touted as Melbourne's best kept secret for wedding and corporate events.
Breakfast is served from 9 to 11.30 am. We don't have any breakfast pictures, sorry, we're not up that early!!! Lunch is from 11.30 to 3 pm.
At certain times of the year, there is an electric mini bus for people with mobility issues. You can catch it just after the Herbarium. We hope you visit these magnificent gardens and love them as much as we do!

Related Posts

VILLAGE NEWS!
Subscribe to our newsletter to hear about unique travel destinations, when to go, what to see and other top travel tips!