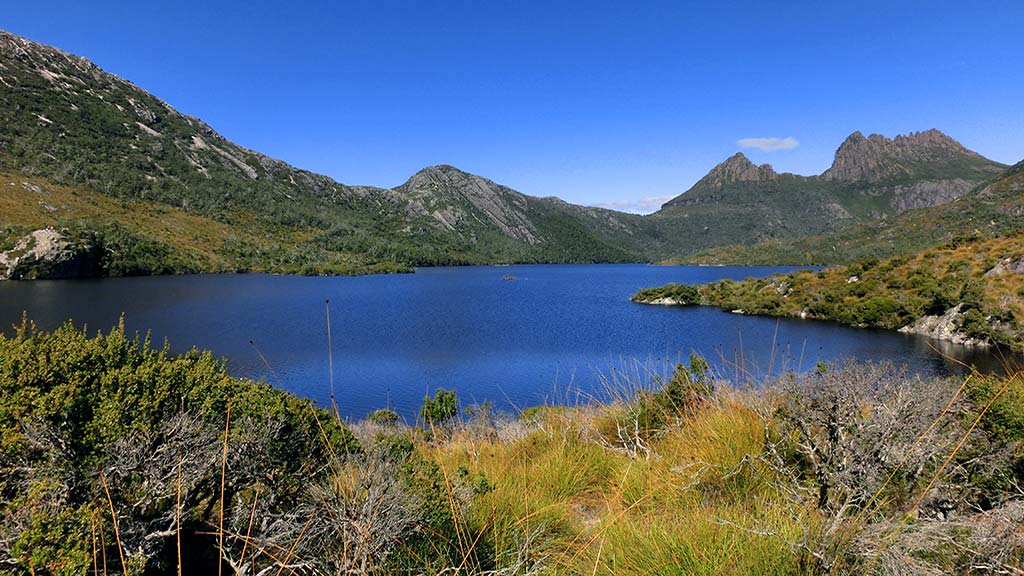 Top 5 things to do do in Tasmania
If you only do 5 things in Tasmania, it has to be on our list. Cradle Mountain, Mona, Salamanca Market, Port Arthur and Freycinet National Park.
Quick Index Tasmania things to do
What's Tasmania famous for?
Tasmania is famous for the Tasmanian devil, jaw dropping scenery and fantastic food.
The Tasmanian devil is a rather ugly looking marsupial. Unfortunately, it is now becoming rarer and rarer to see a Tasmanian Devil in the wild. Your best bet is to visit a conservation project.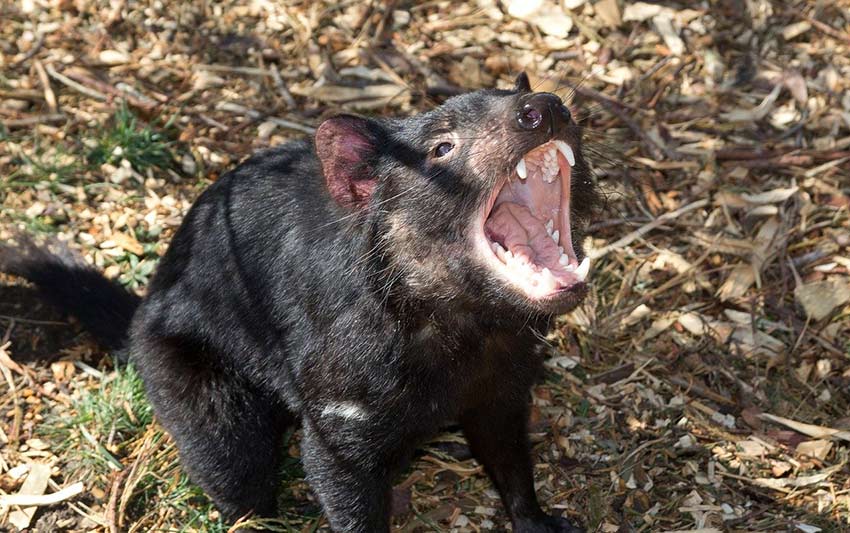 Apart from the Tasmanian Devil, Tasmania is famous for food. The culinary delights of Tasmania stem from the fresh produce grown in pristine surroundings. It's easy to find restaurants and cafes in stunning locations too. Tasmania is a foodie paradise.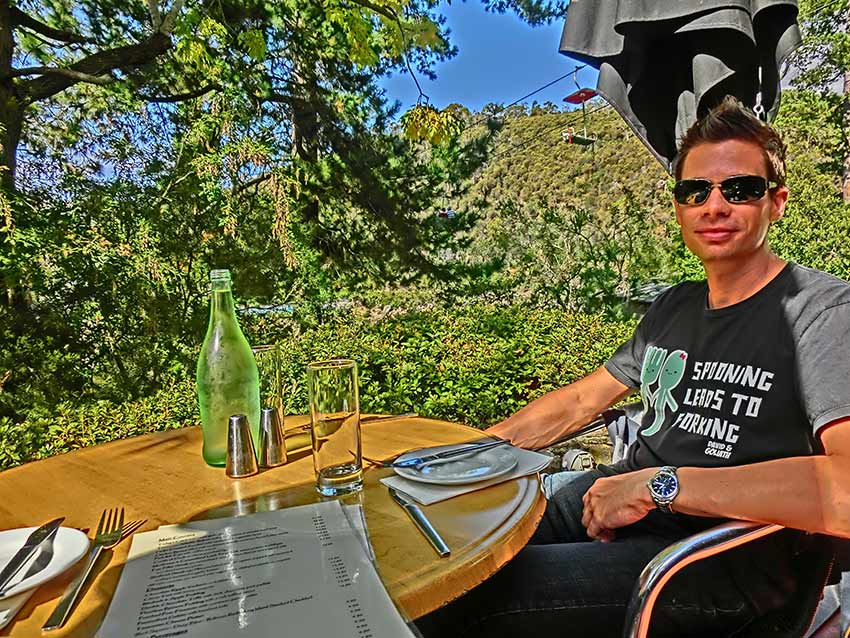 Main land Australians and Tasmanians rate the cheese, salmon and beef in particular. There is a particular island that is even further than Tasmania, called King Island, where our favourite blue cheese is from. Fortunately, we don't have to travel to Tasmania to get Roaring Forties cheese, it is widely available in all supermarkets and markets.

Tasmania is also famous for its rugged beauty. It has marvelous mountains and hills with lush green valleys and lakes. Think of trekking through pristine bushlands and ancient forests.

Crystal clear, freezing water and curved bays also fight for your attention. Spectacular views are waiting for you!
Where is Tasmania? Is it part of Australia?

Tasmania is part of Australia. There is a running joke that Tasmanians have two heads. We can confirm that they have one head. Tasmania is a separate state, not a separate country!
Best time to go to Tasmania
Tasmanian climate and weather
Tasmania has a temperate climate. It experiences 4 seasons. Tasmania's weather is the opposite of northern Europe and northern America and Canada. When it's Summer in Tasmania, it's Winter in the northern hemisphere. When it's Autumn in Tasmania, it's Spring in the northern hemisphere. Tasmania is after all, 'down under' too.
Australians who live on the mainland, often joke that Tasmania is a separate country. The winters are milder than on the main land and the summers cooler. It rains a lot in Tasmania, which makes for lush green vegetation. The air is also much cleaner!
Right let's get onto our unmissable 5 things to do in Tasmania list.
1 Trek the amazing Cradle Mountain Area
The walking tracks of Cradle Mountain are unmissable in our opinion. There's something so peaceful and calming when you are surrounded by nature's beauty. The shores of the lake are perfectly framed by the rugged hills. If you only trek one place in Tasmania, Cradle Mountain has to be on your list of 5 things you must do!

The walking paths are a mixture of boardwalks and off road trails.

Along some of the boardwalks you will see the cutest of marsupials, the wombat!

There are other walks to do in the Cradle Mountain area such as climbing the peak! But if you only do one, we recommend the Dove Lake Circuit.
2 Freycinet National Park and Wineglass Bay

Coming in at number 2, is trekking Freycinet National Park. You can cheat and go on a cruise from Coles Bay especially if you have come from Cradle Mountain! Or, you will have to do the hike to get that view. It's a mere 5kms from Coles Bay!

For more information in general about the Freycinet area and a clearer map, click here.
3 Learn about life as a convict
Modern 'white' Australians are the descendants of convicts, soldiers and their families sent to Australia from England. There aren't actually many people who can trace their ancestry back to the 'First Fleet' of convicts. It might be seen as a badge of honour nowadays if you could!

We went to two penal areas to see first hand the consequences of stealing food 200 years ago. Due to prison overpopulation in England it landed you on the other side of the world. The first 'penal colony' we went to is Sarah Island.

Sarah Island is all overgrown now with only ruins remaining.

We used Gordon River Cruises.

Their package includes a rainforest walk and a boat cruise with lunch. Can't say no to a bit of history, scenic views, a nature walk and food!

Another great place to soak up the atmosphere of life as a prisoner or soldier is Port Arthur. Port Arthur has a somewhat sobering more modern tragedy too. In 1996 a lone gun man went on a rampage and killed 35 people. An additional 23 people were wounded. After this terrible incident, gun laws were changed and now thankfully, it is extremely difficult for civilians to get any sort of fire arm. The National firearms Agreement has made Australia a safer place.

Port Arthur is now an open air museum. It has many fascinating and well preserved buildings. You can get a real taste of how harsh convict life was here.

People often forget that prisoners and guards lived side by side. In addition to this, food had to be grown and animals farmed for food. Today the grounds where apple orchards grow, the produce is used in the 1830 Restaurant and Bar.
Inside the buildings, you can see recreated cells, the governor's house and many artefacts which have been preserved. Many people love trying on the chains and manacles (the keys are provided!). Port Arthur is a top tourist destination and a designated UNESCO World Heritage site.



Mona

Mona stands for the Museum of Old and New Art. Even if you don't like art galleries you'll like this one! It is so unique. We've never been anywhere like it. There are some confronting exhibitions, so, best to check beforehand, especially if you have children! Most people who have been to Mona have positive reviews. The exhibitions constantly change and are fascinating. It's a really weird mix of aesthetic art. You'll be using immersive technologies in some of the exhibitions and there's never a dull moment. Often in the warmer months, there is free music on the extensive grounds.


Mona is definitely a conversation starter. You'll either love it or hate it. Be warned that a lot of the museum is underground. Also many of the exhibitions are in confined spaces, with low lighting or strobe lighting! There's no middle ground. The owner, David Walsh, wants his museum to stand out and it will certainly stay in your mind.
Don't listen to us, go and see for yourself!
5 Salamanca Markets Hobart
You must time your visit to include a trip to the famous Salamanca Market in Hobart. The market opens on a Saturday at 8.30 am and closes at 3pm. Don't miss it. It is a foodies' and craft paradise. Many stalls sell leather goods and you can even buy shoes. The market starts outside Parliament Square and ends outside the art gallery.

A whole street is cordoned off and it's pedestrians only. You can slowly wander from stall to stall, tasting and touching various goods. If you're after new clothes or shoes that don't come from a chain, head on down. There's also jewellery and souvenirs to browse through. Hand made natural health and beauty products which are vegan friendly can also be bought at the Salamanca market.
Getting to Tasmania
Good news, there's only 2 options! You will be flying or coming by sea. There's no bridge you can drive from the Australian mainland from! For us, even though our Melbourne base is only a 2 minute drive to the ferry port, it is sometimes cheaper to fly and then hire a car.

Getting around Tasmania
Your best option is to hire a car, or bring your car on the 'Spirit of Tasmania' ferry from Melbourne. Public transport is not great outside the cities of Hobart, Launceston and Devonport. There are some limitations on narrow paths for camper vans and larger vehicles, such as mobile homes.
How long do I need?
You'll probably want at least 10 days to cover the Only1invillage essential top 5 list. If you're a hiker, you can easily spend 3-5 days in Cradle Mountain alone.
Related Posts

VILLAGE NEWS!
Subscribe to our newsletter to hear about unique travel destinations, when to go, what to see and other top travel tips!