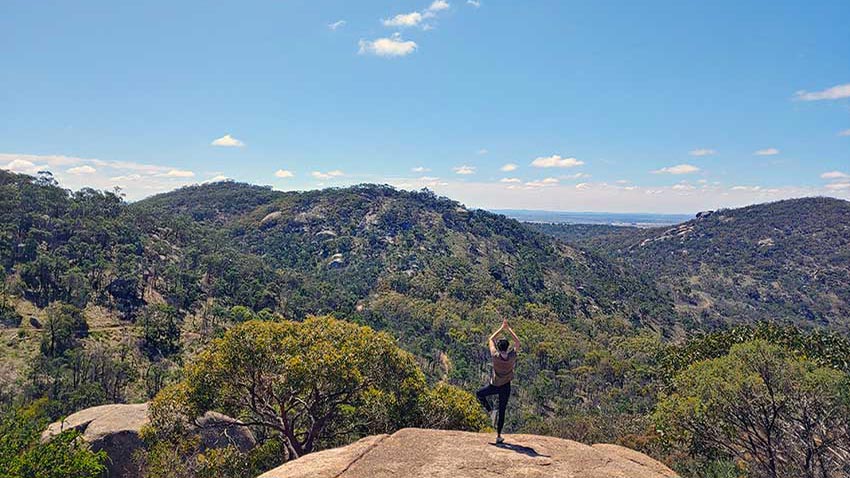 Get Active in The You Yangs!
The You Yangs Regional Park is only 67 kms outside of Melbourne along the Princes Freeway or M1. It takes about an hour and 10 minutes to drive there. It's a great Melbourne day trip and a chance to do some easy walking with great views. City dwellers love the You Yangs for its 'bushwalking' and fresh air. From Geelong, you're only 30 kilometres away, but, it will still take you 50 minutes to drive there. The nearest town is either Lara or LIttle River, which are both about 10 kilometres away.
What is there to see and Do at The You Yangs Regional Park?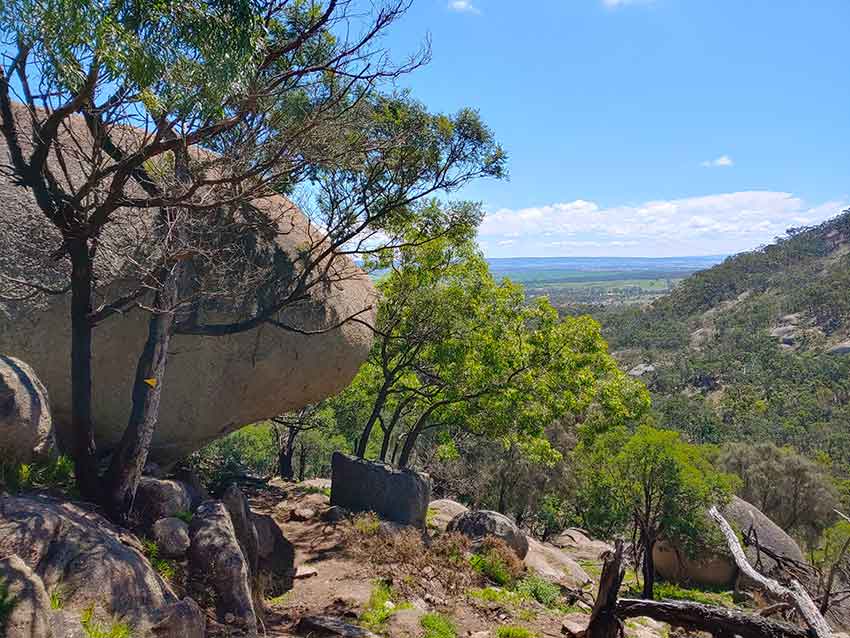 There are spectacular views of the volcanic plains below when you climb to the peak. There is good native vegetation featuring plants such as Sugar Gum and Yellow Gum Eucalypts. If you're very lucky, you might spot a koala! Sightings of kangaroos, wallabies, echidnas and lizards are common. Bird lovers will find the You Yangs Regional Park particularly rewarding. Over 200 species of birds have been recorded.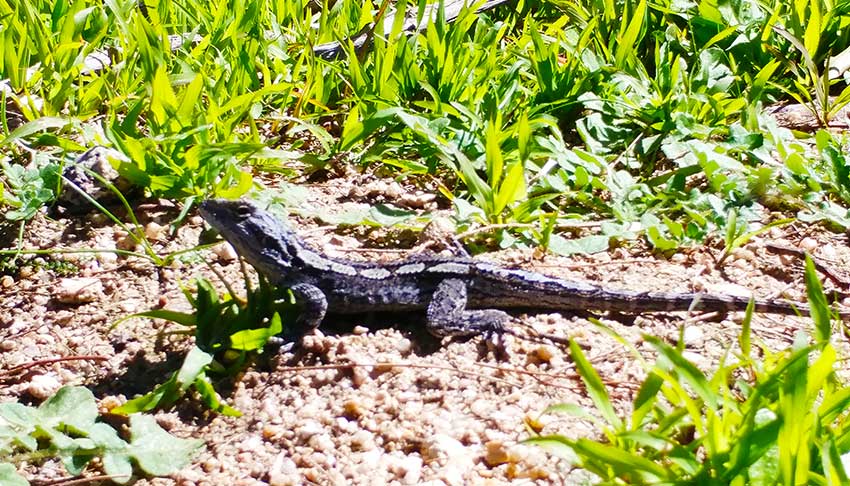 Most of the walk, trails and hikes are quite open and exposed to the elements. There are lots of granite rocks and boulders, with some very interesting shapes. Big Rock, the most popular granite rock is huge. If you can't make it into the Red Centre of Australia, to see Uluru (also known as Ayers Rock) this is quite a good substitute!

You can go mountain biking here. Even horse riding is permitted. There are a variety of walks as well as some basic rock climbing available to everyone. Groups have to book, but individuals don't need to. Free barbecues are on offer on a first come first serve basis. The car parks have plenty of picnic tables to take a break after your outdoor adventures.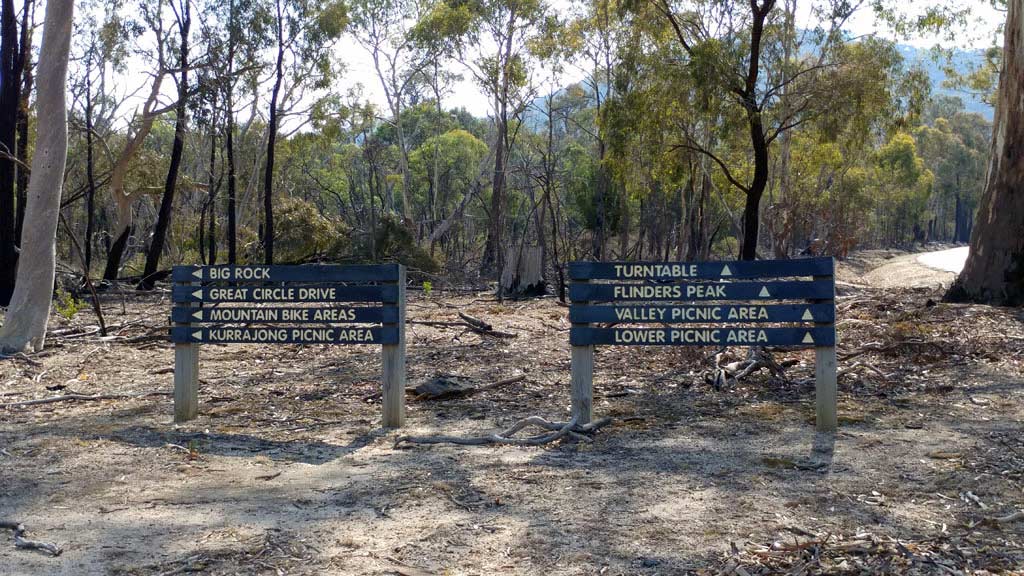 The You Yangs Regional Park is well signed. Get out of the city and experience Melbourne's mini 'outback'.
Top Tips
When to go: As long as it's dry, any season is good to go.
Difficulty of hiking trails: Mostly easy to hard. The hiking trails offer something for everyone. Even young children can do most walks as it's pretty flat.
Car Parks: There are 5 car parks. All have picnic tables and areas attached to them.
The first car park is the Office Park car park. This is where you can check which rock climbing sites are available and any other important updates.
The second car park is with the Yellow Gum Picnic Area.
The third car park is the Turntable Car Park. It also has picnic tables and toilets. Warning: the toilets have no flushing water. They are typical 'bush' composting toilets. A deep hole where you just throw the toilet paper into the dark. Always close the lid for obvious reasons!
There are two other car parks called Big Rock and Kurrajong.
Provisions: We recommend that you take half a litre of water per person, per hour, that you intend to walk. For the longest walk, you might want some muesli bars or protein balls too.
Sun protection: Don't get caught out with the harsh Australian sun. Wear sunscreen and a hat. You might not feel like you're getting burned, but sun burn is never a good look!
Shoes: Hiking shoes are not necessary for the majority of the You Yangs walks. For the East West walk you might want to wear hiking boots. There are parts that you need to scramble and some steep steps. However, you can get by with running shoes and many of the trails are popular with fitness runners. They aren't wearing hiking boots.
Mobile phone reception is good within the You Yangs Park.
Flooding: There are some areas which can be closed after heavy rainfall. Always check with the Park Office first for safety reasons.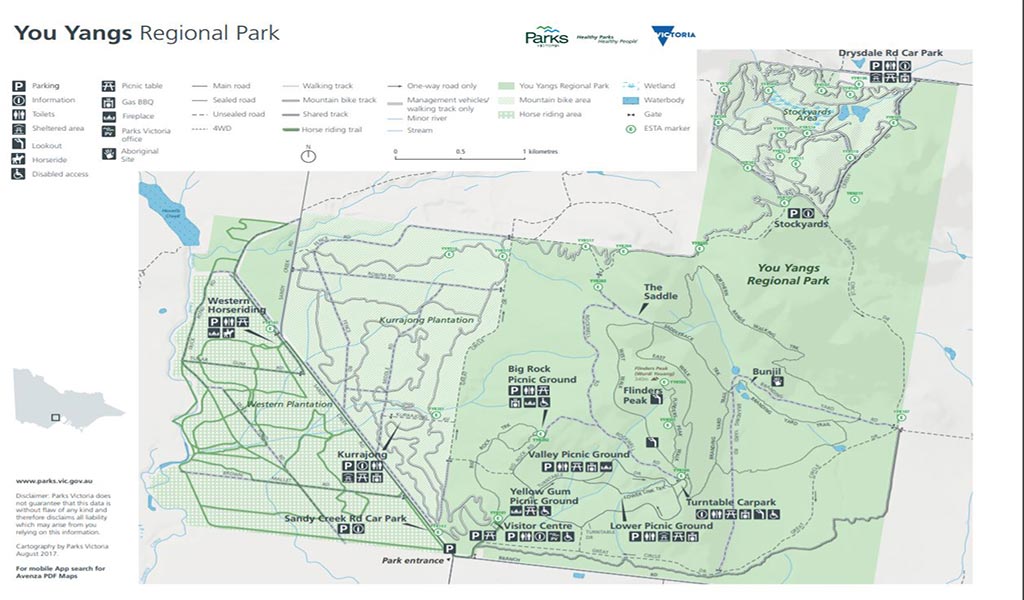 The map above has been republished with permission from Parks Victoria. It's the best map of the available walks. It can be found with additional information at the You Yangs state park site here
Branding Yard Trail
5 km return 2.5 hours easy/medium grade .Start at Turntable car park or Toynes Road Gate.
Northern Range Walk
3.5km one way 1hour. This walk extends from the East West Walk and the Branding Yard Trail. A bit more of a challenge. Some steep parts and you get water views.
East West Walk

4.5km return 1.5 to 2 hours medium/hard grade. Start at Turntable parking area.

This is probably the most challenging of all the You Yangs walking trails.

You'll need to do some rock scrambling. However, you are rewarded with stunning views of the You Yangs and the surrounding areas.

Flinders Peak Walk

3.2 km return 1 hour hard/difficult grade. Start at the Turntable car park. If you're trying to do your daily 10,000 steps, this walk will give you 450. When you get to the top, you guessed it, you're at the highest point in the You Yangs ranges.

As you ascend there is a very interesting bird to look out for. It is one of a kind in Melbourne. You won't find it anywhere else!



Big Rock Walk
3 km return 1 hours easy grade. Start at the Park Office Car Park. A gently sloping loop, popular with dog walkers, fitness runners and families. Big Rock is never far away. If you just want to walk on Big Rock ( a big granite rock) you can do this from Big Rock Picnic Ground Car Park. We did it from Turntable car park. It's about a 1.3km easy walk to Big Rock from here.

Starting our walk from Turntable car park to the Big Rock picnic area.

This is the sign from the Big Rock Picnic Area.

Looking out at the You Yangs from on top of Big Rock.

The Big Rock is huge. You can walk all over it in about 20 minutes and you can walk around it.

Climb the rock and congratulate yourself! On the path around Big Rock you will see Tee Pees. Some trees have been burnt and have colourful amber sap leaking out as they heal.

On our way back we passed this colourful split rock.
The You Yangs is a beautiful spot. It's so close to Melbourne and has enough to do to keep you going back. This was such a fun day out. We know we will back soon!
Related Posts

VILLAGE NEWS!
Subscribe to our newsletter to hear about unique travel destinations, when to go, what to see and other top travel tips!