for pho's sake




the whole country welcomes visitors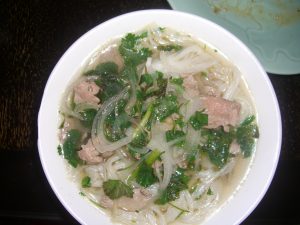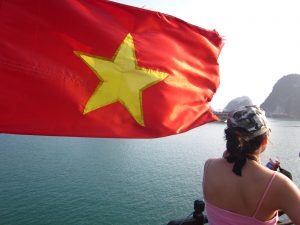 What are the first three things that come into your head when you hear Vietnam? Was it war, a noodle soup no one can agree how to pronounce and Ho Chi Minh? Or, was it Saigon, a noodle soup no one can agree how to pronounce and that conical shaped straw hat? Whatever your ideas, there's no place like Vietnam. Chaotic and calm, polluted and pure, fresh and fetid, poverty and prosperity. Vietnam is a land of contrasts. Amazingly easily to navigate without any Vietnamese, but learning your please, thank you and hello, will get you a huge smile! ATM machines are plentiful, but it is always handy to have a bit of cash. Watch out for the zeroes on the notes! Currently 17,000 VND (Vietnamese Dong) is equivalent to $1AUD (Australian Dollar), 22,000 VND gives you $1USD and 31,000 VND buys 1GBP (British pound)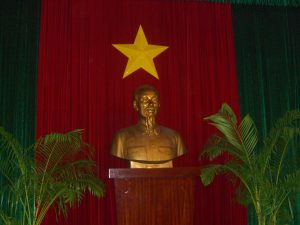 Hanoi, Ho Chi Minh, Da Nang Na Trang, Hue, Hoi An. Museums, markets, street food, shrines and dodging the motorcycles.

Street food, market food, restaurant food. It's all good in Vietnam. Regional differences don't affect the tantalising taste of Vietnamese food. Very distinctive from Thai, Chinese and Indonesian food, Vietnamese food can be sampled 24 hours a day.

Base yourselves in the big city, but take time to explore the amazing Vietnamese countryside. Granite outcrops, amazing waterfalls and caves.