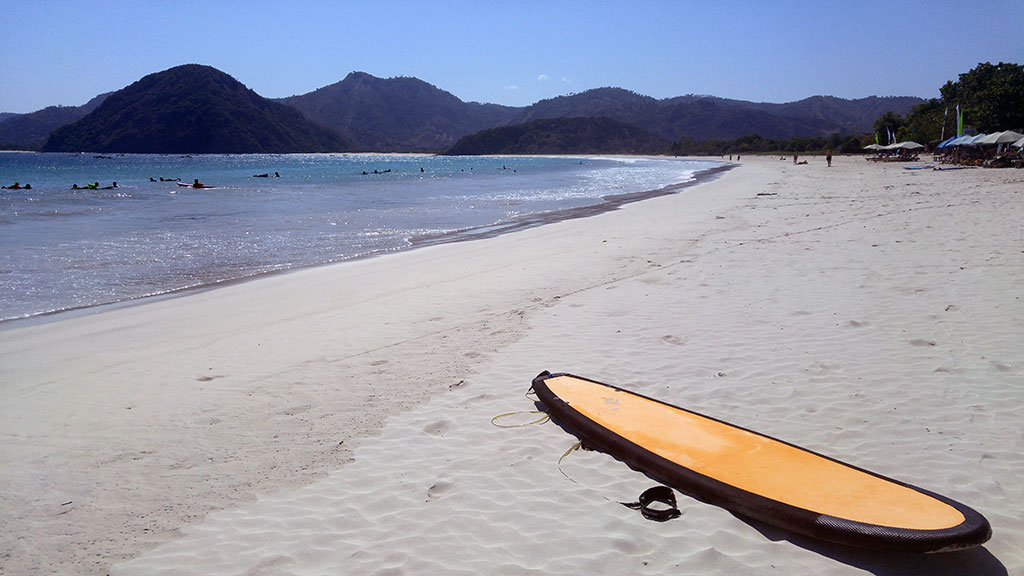 7 Best Islands in Indonesia to visit
Everyone has their own list of the best islands in Indonesia. Everything depends on your time and budget. Below we give you the lowdown on the 7 islands we visited in Indonesia. Ultimately, where you go depends on what type of holiday you want too. Since the devastating earthquake in August 2018, which affected Lombok and the Gilis, our sources tell us it's business as usual for most of the islands (Lombok and Gili T in particular). Do check individual hotels and resorts for the most up to date information.
Gili Trawangan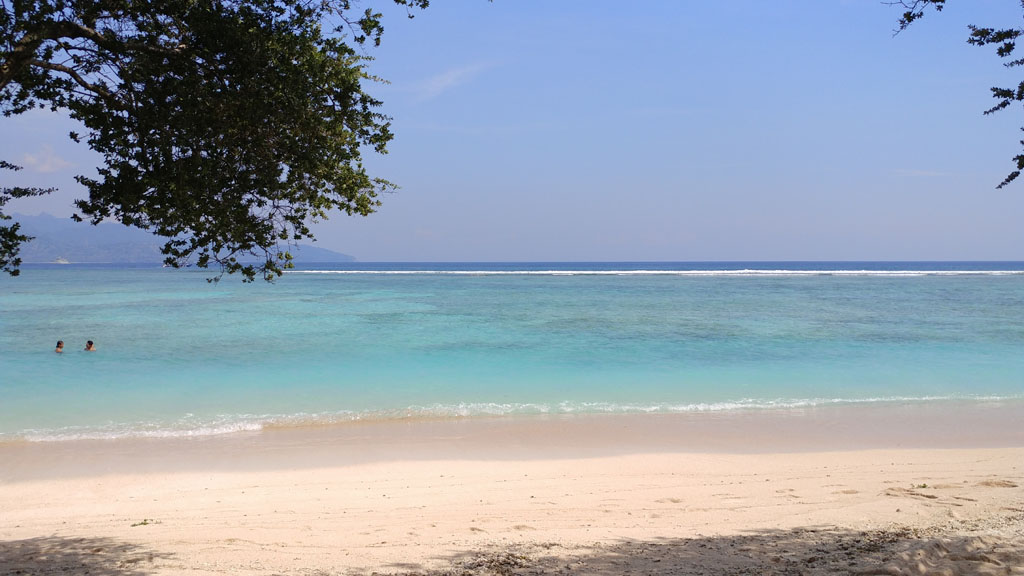 First up in our best islands in Indonesia is Gili T. Its main draw card is crystal clear, warm waters with abundant opportunities for turtle spotting! Beach activities such as snorkelling, swimming, sunbathing and fishing opportunities abound. Never a dull moment on the liveliest and biggest of the three Gili islands, just off the North Eastern coast of Lombok. Booming reggae bars and barbecued fresh fish jostle for your attention at night. Spend blissful evenings sitting outside waiting for the most colourful and spectacular sunsets. Get on your bike and discover empty beaches and those famous swings in the water!
Read about 10 fun things to do and 1 not so fun activity in Gili T here
Gili Meno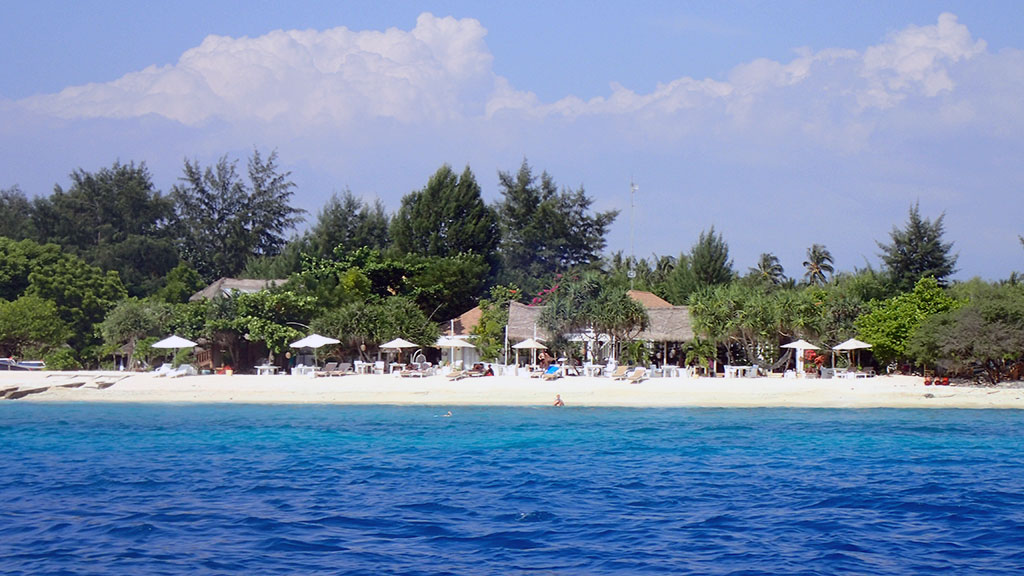 If less people and weak wi-fi is what you seek, head on over to Gilli Meno! The second most popular of the Gili islands after Gili Trawangan is so close, you can see it. Word of warning, it may look close, but, don't try to swim over! Here you can stay in very basic or more up market accommodation. Beaches are pretty much the same as Gili T except wider. You'll find areas of fine white sand, but most is coarse and scattered coral abounds. The real magic is, of course, in the water. Teeming with turtles and colourful fish, this is a relaxed island to get your PADI license or go snorkelling.
Lombok

Incredible powdery white sand bays and beaches, Lombok is still a sleepy island due to the poor infrastructure and the quality of the roads. Mountain trekking on Mount Rinjani and amazing sunsets jostle with picture perfect curved bays fringed by coconut trees. A beach destination whose chilled out vibe is a world away from the hustle and bustle of Bali. Therefore, if you're looking for peace and quiet, once you get off the plane in Denpasar, get straight onto another one to Lombok!
See the best beaches of Lombok here
Lembongan


Firstly, Lembongan is incorrectly called Nusa Lembongan. Nusa simply means island in the Indonesian language. You can do a day trip here, but to really appreciate its charm spend at least two nights. Secret beaches, wild coastlines and spectacular sunsets coupled with snorkelling and diving trips make Lembongan one of the best islands in Indonesia to see. Seaweed farming and the jump off point for Penida. Food options are great here too, with some of the best coffee made with FRESH, yes, not UHT milk. Rapidly developing, catch it while it's still relatively off the Instagram radar!
Check out our in depth review of Lembongan here
Penida

Often incorrectly called Nusa Penida or part of the Nusa Islands. Nusa is the Indonesian word for island. Sorry to be pedantic, but C is a linguist! Hence, Nusa Dua means two islands and Nusa Ceningan means the island named Ceningan. Home to the most famous spots for Instagram posers at KK Beach and Broken Beach, Penida is best done as a day trip. Be prepared for the narrowest and bumpiest ride of your life whether it be in a car or a moped! It isn't one of the best islands in Indonesia for getting around in comfort!Of course there are a myriad of beach and snorkelling opportunities too. We have to admit though, the photos are worth it!
Planing a day trip to Penida? Check it out here
Bali

Mountains, rice terraces, natural springs and waterfalls. Wide beaches, surfers and colourful Hindu festivals and temples. The island of Bali is what you make of it. Yoga retreat, spa indulgence, malls and markets, Bali has it all. Despite negative media coverage of the plastic pollution and sometimes disrespectful Westerners, Bali is still an easy introduction to SE Asia. Try to go in the low season. Avoid Kuta for the cheap package holiday tourists from Australia and get off your sunbed. Bali has so much more to offer than cheap beer and nasi goreng. Moreover, head off into the hills and villages and get a taste of times gone by.
Java

Ancient culture and modern capitalism collide on Indonesia's most populated island. In terms of variety of experiences, Java has everything that makes it onto our list of best islands in Indonesia.You haven't experienced a traffic jam until you've been to Jakarta and Bandung. Have the best fun hanging upside down at Upside Down World , it's not just for kids! Make your own cigars and absorb Indonesian history in the many museums. A few traditional villages remain where you climb down into lush green valleys full of banana trees and giggling children. Of course you'll need a driver to take you there which ruins the atmosphere, but we don't recommend public transport to off the beaten track places.
For culture vultures, you can't miss the temples of Prambanan and Borobudur in the vicinity of Yogyakarta, both naturally UNESCO world heritage sites. Drink the civet poo coffee and delight in the cotton batik clothes which keep you cool on this humid island. Take an eerie journey to a sulphurous landscape and then drink tea from a huge pirate ship in the high country. Shop until you drop in the markets and malls. Marvel at the architecture of the different styles of mosques.
Where we stayed (Jakarta) Our Accomodation (Bandung) Where we stayed (Yogyakarta)
Related Articles

VILLAGE NEWS!
Subscribe to our newsletter to hear about unique travel destinations, when to go, what to see and other top travel tips!