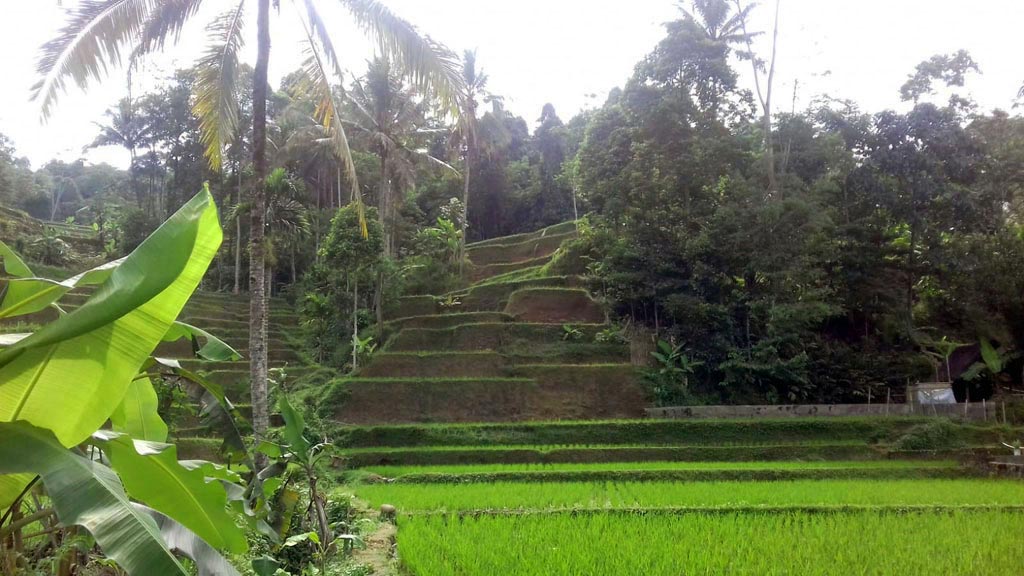 Top 10 best things to do in Java
The island of Java is still relatively unknown in terms of mass tourism and is a gem of cultural sites and treasures. Read about the best things to do in Java and make sure to add it to your must visit in Indonesia list!
Quick Index
where is Java?
Java is the most populated island of the Indonesian archipelago, which comprises over 1000 islands. Java is in South East Asia. Java is surrounded by the Java Sea and the Indian Ocean.
Interesting Java facts
Java is the economic heart of Indonesia. Just over half of Indonesia's 250 million people live on Java. The island of Java is still relatively unknown in terms of mass tourism. In fact, when you do an internet search for Java, the computer language is the number one result! Most tourists will skip Java and head to the tropical island of Bali. In fact, if you ask a lot of people, they will probably say Bali is Indonesia.
Why go To Java?
Often overlooked and unknown, Java is definitely worth a visit. So, next time you think of heading over to Indonesia, head on over to Java! It's more than a cup of coffee. Secondly, Java is the least visited of the inhabited islands. Hardly any Western tourists and relatively quiet compared to the island of Bali. Not known for its beaches, Java is the cultural centre of Indonesia, in terms of indigenous, religious and ex colonial architecture. The National Museum is located in Java and has a very impressive facade. The most upscale shopping malls and hotels are found on Java. In short, there are plenty of things to do in Java!
When to go to JAVA
Firstly, there's no bad time to go to Java, although, you might want to avoid rainy season as dirt roads become impassable, storms make flying very scary and lots of boat services will not operate. Also, sitting for hours on end in your chauffeur driven car with the rain pelting down on you isn't that exciting. Having said that, rainy season in Asia doesn't mean it rains all day long. Often, the downpours are very tourist friendly and limit themselves to late evening and early morning! The dry season is blissfully non busy, so anytime is really good to go to Java.
Getting Around JAVA

PLANE
Your arrival into Java will be through one of the main cities. There are plenty of international connections through the capital Jakarta. Regional connections are served through Yogyakarta, Bandung and Surabaya.
TRAIN
There is an extensive train network on Java and it is very cheap. However, the trains are painfully slow and first class is not the standard you would expect in the west. We took a train from Yogyakarta to Bandung in First class and the journey was 8 hours for about 450kms. Also the toilets were the squat and drop type. This practice is difficult enough to manage on terra firma, can you imagine the fun on a moving train??!!
ROADS
The roads in the big cities are choked full of traffic from early morning to evening. There doesn't seem to be a rush hour, it's always full on the roads. You haven't experienced a traffic jam, until you've been to Jakarta! Moreover, you are better off walking but the pollution, humidity and dust, doesn't make it a very attractive option. In fact, locals tend to be either on a moped, in a public 'bus' or in a car. Overall, it is very rare to see locals on foot going about their everyday life.
Top 10 things to do in Java
Only1invillage brings you our guide of the top 10 things to do in Java!
10 Go shopping crazy
Malls and more Malls
Coming in at number 10 for things to do in Java is shop until you drop -The big smog of Jakarta is home to mega malls, monumental traffic jams and the national museum. Glam on an Asian scale.
Grand Indonesia is without a doubt the newest and biggest mall. So big in fact, it has an East and West side. Prices are the same for luxury brands. No haggling. A great range of restaurants, cafes, fashion, jewellery, electronics, arts and crafts.The cinema here is first class with their 'Gold Class' equivalent product (fully reclining seats like on a business class flight and a blanket) for a fraction of the price you would pay in your home country. Click here for a map of Grand Indonesia Mall.
Bandung is the place to go for bargains especially clothing at local markets. Finally if you love batik (a special art of wax resistant dying in bold ,bright patterns on natural fabrics such as cotton) you must head to Yogyakarta.
9 Get wet at tumpak sewu waterfall
Number 9 of things to do in Java is marvel at Tumpak Sewu waterfall – Spectacular cascading water reachable by a bit of a trek. Or, stay at the top, you'll still get to see this magnificent natural wonder. Wear good non slip shoes and watch your footing as you hold on to rickety handrails. The whole staircase is made from bamboo and doesn't feel that sturdy. It will never pass health and safety inspections in your home country!
The path down also means you have to clamber over rocks with water flowing over them. Consequently, it will be very slippery. Persist as the sight at the bottom is awesome. When in the Bromo area, a definite must see. Again many tours at competitive prices with or without a guide. Some say the most beautiful waterfall on Java. Judge for yourself.
8 Visit a traditional village
Kampung Naga– 3 to 4 hour drive from Bandung or Yogyakarta. Hilton booked. Same price as going via a tour agency. Only1invillage were the only 2 in the village! From the car park there are about 400 steps to walk down. Banana trees, rice fields and terraces, free ranging chickens and rice threshing. Apart from seeing Havaianas on the feet of villagers, it does feel like a quintessential traditional Javanese village. Contrary to claims, there is electricity here, in the form of batteries and the villagers have mobile phones.
Also, there are a few signs that some equipment has been left out deliberately for tourists. Overall, ignoring these factors, it does feel like you have stepped back in time, to peek in on traditional Javanese rural life. Erm, there's no where to go to the toilet in the village. At the top of the car park you can pay 5000 rupiah to squat over a mosquito infested hole. Just thought to mention this!
7 Indulge in Beauty treatments
Be beautified by beauty treatments in Bandung – Get your hair cut, facial, slimming treatment, back massage, manicure and pedicure for the price of a pedicure in your home country. In Bandung, they take beauty seriously! Any of the 5 star hotels will have a spa attached. We like the Hilton Bandung where the atmosphere is just serene for massage and facials. https://www.hilton.com/en/hotels/content/BDOHIHI/media/pdf/en_BDOHIHI_Jiwa_Spa_2011.pdf
For other services, like hair, manicure, slimming massage, pedicure and eyelash lifting, we recommend Anata Salon, which also has a little café attached to it. We manage to find one person who speaks English, but really, you know what you're getting and you can point to make yourself understood. https://www.salonanata.com/
6 Hang upside down at Upside Down world in bandung
Hang out in funny positions at Upside Down World Bandung – hang like a bat and get some hilarious snaps at the same time. There are 8 of these fun houses in SE Asia. Three are in Java, the one we went to in Bandung, one in Yogyakarta and another in the capital, Jakarta. You might need help from the friendly staff as posing upside down isn't as straight forward as it seems. There are suggested poses for visual learners and if you're a novice at this, like us, you'll definitely need to consult these photographs.
Fun for all ages, big kids as well as small one of the funnest things to do in Java! Take a Grab or Uber from your Bandung hotel. Tip – wear clean socks or make sure your feet are presentable for bare foot posing. No shoes allowed inside. https://www.upsidedownworldgroup.com/our-location/
5 Get your cup of chai on a tea plantation tour
Coming in at number 5 for things to do in Java is a tea country tour – Rancabali tea plantation and green rolling hills just above from the Kawih Putih Lake. Take a calming walk along tea fields and then have a meal in a huge ship themed restaurant. In fact, the whole area has become a glamping resort, complete with its own lake and mini farm consisting of cute rabbits and small deer for petting (extra charge). If you want to stay here, you cannot book online. You have to go through a third party tour operator.
4 Take in the unique surrounds of sulphorous Kawah Putih crater lake in Cidiwey
Stare at sulphorous Kawah Putih crater lake in Cidiwey – eerie landscapes and a smell you'll never forget. Public transport is possible, but, again, why bother? You'll still be seeing the 'real' Indonesia. The misty scenery is fascinating and the colours of the water a lovely turquoise/cyan. It's very beautiful and dramatic with rocks and trees coming out of the colourful water. If you're lucky you'll catch locals taking their wedding snaps here!
Contrary to popular reports you don't need a face mask. If you really need to cover your nose and mouth a scarf will do just fine. If you have been lucky enough to go to Waiotapu, in South Island, New Zealand, like we have, this is sort of like it, but less colourful.
3 Climb Mount Bromo or Merapi
Climb Mount Bromo or Merapi – These are day treks or tours. Merapi is closest to Yogyakarta and Bromo is closest to Surabaya. People trek the mountain for the fabulous sunrise and the sand dessert at the top. The scenery changes from lush green to barren, moon like landscapes as you ascend. Similarly, Mount Merapi is mostly grey with lack of vegetation. The recent eruption in May 2018 disrupted tours, but all is back to normal now.
When short on time, we opt for the tour for ease and less hassle from transport scams. Both are active volcanoes, so never book from your home country as you may not end up going and getting a refund will be very difficult. If you want to do it by yourself, this site is very useful www.danflyingsolo.com/mount-bromo-without-a-tour-sunrise/
Our other top tip is to wear warm clothes! It is freezing cold up there, it may be volcano, but it isn't hot! Also, please don't take a horse ride as the horses look miserable and malnourished.
Unesco World Heritage Sites
Java is often seen as the cultural capital of Indonesia. Here you will find the two biggest temple complexes that draw in international visitors. These two temples come in at number 1 and 2 on our top 10 list of things to do in Java. Naturally both temple complexes are UNESCO World Heritage sites.
Both Borobodur and Prambanan are a testament to past peaceful religious cohabitation. They are breathtaking. It is easy to book a tour. You can do it by yourself but, honestly, an air conditioned car is the way to go! We recommend you visit on separate days due to the traffic! Early starts are common for the sunrise shots and your best chance of peace away from the Instagram posers and tour groups. Even so, you'll never have theses temple complexes to yourself. Spectacular stupa and sculptures await. Plenty of steps to climb so be sure to wear comfortable shoes. Don't forget to take plenty of water and a shade umbrella/ sun hat.
2 Prambunan (Hindu) temple complex
Prambunan (Hindu) temple complex is nearest to the city of Yogyakarta. It's over a thousand years old and simply stunning, both architecturally and in sheer size. Dedicated to the Godess Shiva. Built around concentric squares, there are other temples dedicated to Vishnu and Brahma.
If you know your Ramayana ( an epic Indian poem which tells of the struggles of the divine Prince Rama to rescue his wife, Sita, from a demon king called Ravana), then you'll be familiar with the reliefs that decorate some of the temples. For the less enlightened, you can Google it the night before, so you know what you're gawping at! From an architectural point of view, you have to be amazed by the stone building technology. This beauty was built over a thousand years ago and still so beautiful.
1 Borobodur (Buddhist) temple complex
Be bowled over at Borobodur (Buddhist) temple complex. One of our favourite things to do in Java is this ancient site has many steps and no shade from the relentless Indonesian sun. Marvel at the intricate sculptures and the detail in the carvings as you make your way up to the top. An absolute must see in Java and rightly deserving the number one spot in our humble opinion of things to do in Java.
When you get to the third tier, where the stupa are, the view is just mesmerising. Also, you have to congratulate yourself for making it up so high in the humidity. Look inside each stupa and you will find a statue of the buddha. Get there at 5 am if you want those sun rise shots with hardly any one else in it. Clearly, we are not those people!
Final Thoughts
There are many things to do in Java that make it a great destination to visit! Whether you're a culture vulture, naturist, shopaholic, hiker, budget or luxury traveller there is something for you! It's pretty quiet on the tourist side so you will often feel like the only1invillage! If you have been, let us know what are your favourite things to do in Java?
Related Articles

VILLAGE NEWS!
Subscribe to our newsletter to hear about unique travel destinations, when to go, what to see and other top travel tips!