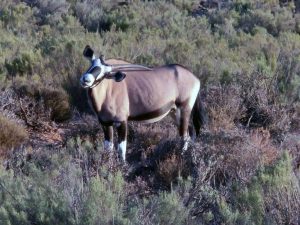 GAME PARKS OF SOUTH AFRICA
First of all, you yearn to see the biggest land animals on the planet. Secondly, you want to see animals roaming free. Finally you decide the game parks of South Africa are your top choice to do a safari.
The game parks of South Africa are one of the best places in the world to see the Big Five!
Don't know what they are?
Here's a teaser…..
They begin with these letters: R, L, L, E, CB
There are game parks to suit all budgets, from Kruger National Park, where you can do a self drive safari, to organised tours and private game parks such as Bongani Mountain Lodge, which specialises in private tours. Get driven around in an open 4WD with just 2 other guests and an expert tracker who can spot a chameleon in a tree from 25 metres away. Probably the last thing to do after spotting the big five in a South African game park? Enjoy what maybe some consider the best sunsets in the world. In addition, a glass of great South African champagne in hand. While you look out over the park and recall all the animals you have spotted that day. That seems like a good way to spend an evening!
accommodation options in the game parks of south africa
Another highlight of the game parks of South Africa is the accommodation options. Would you rather stay outside Kruger National Park or in the park itself? Whatever you decide there are options to suit all budges. Most noteworthy is the fact that there are hotels inside the park itself. Tent options are pretty glamorous, hence the term glamping. Manyeleti Game Reserve is a small and private game reserve near Kruger Park. It has glamping or safari lodges.
Maybe you want a more solid structure? If tents and huts do not float your boat, Bongani Mountain Lodge offers studio to two bedroom lodgings. Therefore you can get really up close and personal as the accommodation is not fenced off and animals can roam freely around your house. (Consequently, you might see leopard paw print tracks outside the house). For this reason, in the evenings, guides will walk you back to your lodgings.
Also near Kruger, Sabi Sands Game Reserve and Timbavati are viable options. Kapama Private Game reserve has a spa attached and you can sit on elephants instead of riding in a vehicle.
Then there's Balule Game Reserve which offers rustic lodges and camping options!
Next on the list is, Thornybush Private Game Reserve, which combines luxury lodges with a spa.
Romantic lodges, secluded villas, tents or country style houses, you're never short of options.
If you're in Cape Town however, the options are a bit more limited. Aquila Private Game Reserve is a great choice due to its proximity to the city. A beautiful setting with multiple pools including a swim up pool bar. It's definitely worth staying over night, although it can be done as a day trip, if you're short on time.
Those are our top tips for the game parks of South Africa from only1invillage! Hope you enjoy the photos below.