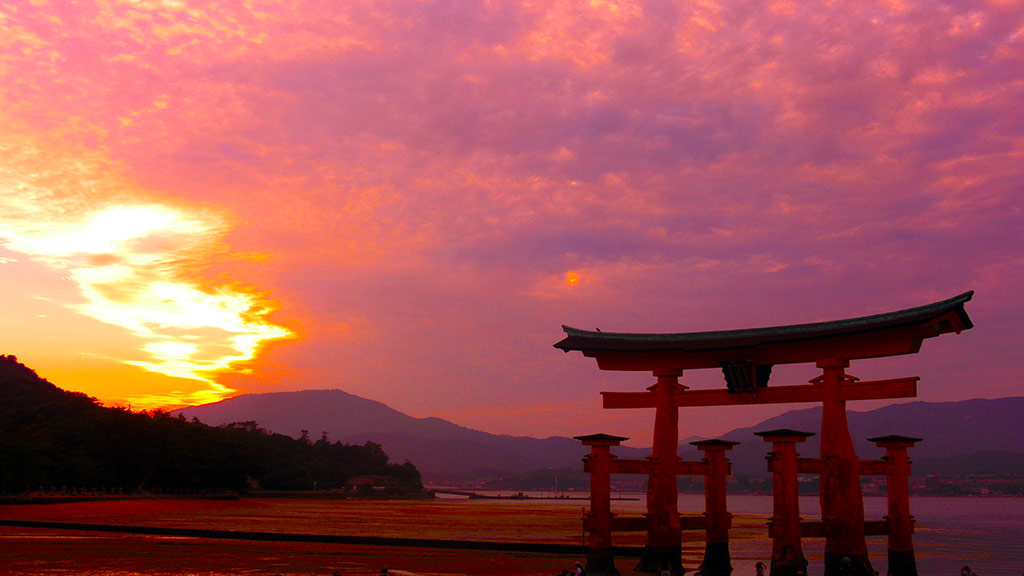 Your essential 2 week Japan Itinerary starts here!
How to spend an awesome 2 weeks in Japan. Our two week Japan itinerary suggestions. The Japan Rail Pass is a must for your 14 days. See the incredible sights, sounds and smells of this amazing country. Below is our itinerary put together from two separate 2 week trips to Japan. You don't have to do it all. Pick and choose from what sounds most exciting. You might want to slow the pace down a bit too as our itinerary is pretty jam packed!
Quick Index 2 Weeks in Japan!
Quick Japan Round Up
The land of the rising sun. Ahh, the Karate Kid, raw fish and big drums. Sushi, sake and noodles. High tech gadgets and robots instead of humans in hotels. Toilets that talk to you, wash and dry you. Plus public toilets are spotless, plentiful and free! Public transport that runs on time and never ending politeness. Bowing, bowing, more bowing, bow some more. Girly giggling and wild make up. Boy bands, anime, manga, Pokemon and big name fashion brands.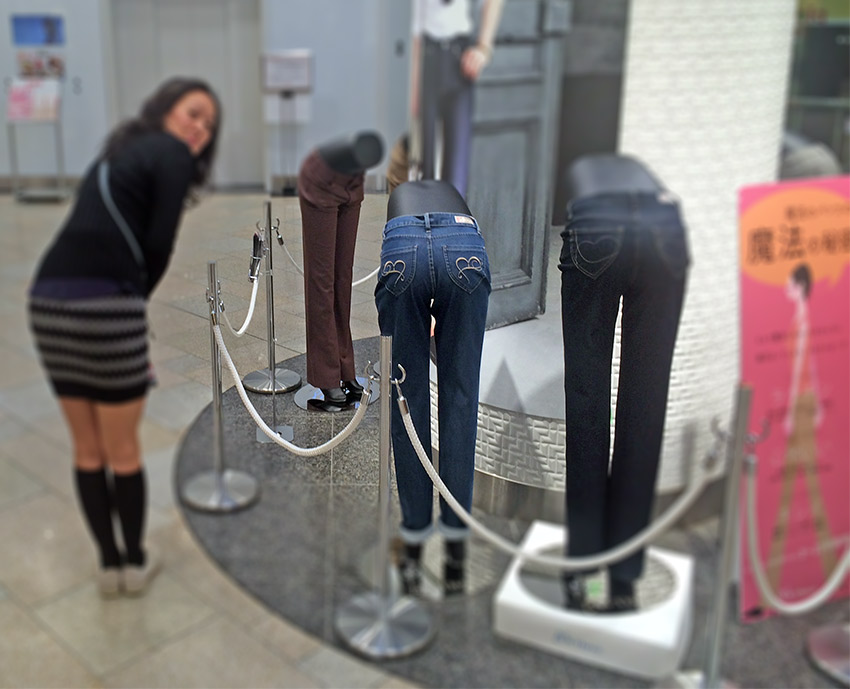 Temples, castles and fast cars. Japan is a country full of stereotypes and contrasts. Ancient traditions and cultural practices are jostling with the modern Japan.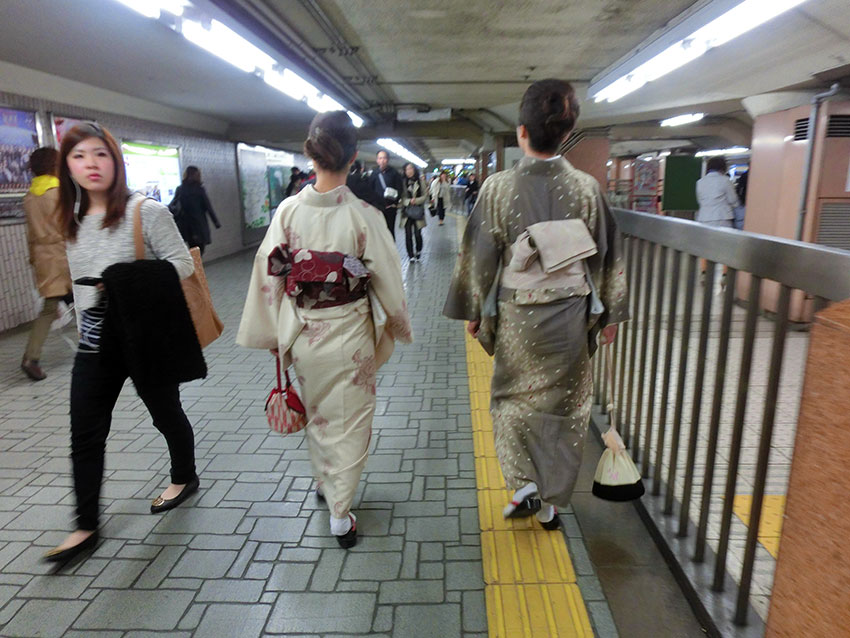 Mountains, forests, busy coastal mega cities, hot springs galore and fascinating gardens to explore. Japan provides everything for tourists and at a surprisingly reasonably cost.
Frequently Asked Questions
Where is Japan?
Don't laugh! Some people don't know where Japan is. Japan is an archipelago in East Asia. The biggest islands of Honshu, Hokkaido and Kyushu get all the attention. Japan stretches almost to Taiwan, with the islands of Okinawa, Miyakojima and Ishigaki in the south of the East China Sea. Neighbouring countries are: South Korea, China,Russia in the extreme North and Taiwan in the extreme South.

When is the best time to go to Japan?
In our opinion the best time to visit Japan is Spring or Autumn. April, May and June have plenty of daylight and it's not too hot. It's mild, some showers, but most days will be bright and sunny. The famous sakura (cherry blossom) season is also in Spring in the major cities of Tokyo and Osaka. For exact weeks you have to check each year, because of the effects of climate change.

Avoid Summer as it is roasting in Japan! However, if you love the high temperatures and humidity, you'll love Japan in July and August! September and October are good months to travel on your two week trip to Japan. The days are still warm and the nights cool, not cold. There is still plenty of sunshine and the Autumn colours are just spectacular.

How Big and expensive Are Hotel Rooms in Japan?
Japan isn't as expensive as people think. On your unforgettable two week Japan itinerary, you will spend less than you think. There is a vast range of accommodation available. The hotel rooms are not all like capsules! We like the Tokyu Rei chain of hotels for the price and size of the rooms. Some rooms are over 20 square metres. Our top tip is to always book twin rooms, rather than double, as you can be guaranteed a larger room with two beds. You can always push them together if you like.


Youth hostels are becoming more popular in Japan. Good value three star hotels are very clean and can be as cheap as USD60, AUD90 or GBP50 in the right season and if you're prepared to be a little further away from the railway station.
How expensive is Food in Japan?

Food is also very reasonable. Filling and tasty noodle dishes can be found in McDonalds like 'restaurants' for USD6, AUD10 or GBP6.

Western food, especially Italian dishes are copied very well and are also not expensive. They are available ready made on a microwaveable plate at convenience stores. In Italian restaurants pasta dishes start at $US7 for a basic spaghetti dish with tomato sauce, basil and parmigiano reggiano.

Sushi and sashimi as you would expect is everywhere! NIgiri (the rice on the bottom and a slice of raw fish on top) is about an Australian dollar, 70 pence or 70 US cents per piece. Every corner shop, mini supermarket and major supermarket has top quality raw fish. You will see sashimi (raw fish with no rice) types you have never seen before. The variety of raw fish is amazing in Japan. Our top tip is to go at about 6.30p.m. to supermarkets in department store basements. The day's fresh catch is discounted by 30 to 50 per cent.

Is Japan safe to visit?
In terms of crime for tourists, Japan is one of the safest countries in the world. If you drop a tissue, people will come running after you, to give your tissue back to you!
The organised crime of the Yakuza gangs will not be visible to the tourist.
The biggest danger is a major natural disaster. Japan is of course earthquake and tsunami prone.
What's Japanese food like? Where to eat? What to eat?
Traditional Japanese food is always beautifully presented. Every dish is a little work of art.

Like all countries different regions have different specialities. Noodle of various types (there are 8 types: ramen, uson, soba, yakisoba, somen, hiyamugi, shiritaki and harusame) rice and dumplings (goyoza) predominate of course. Fish is highly prized and the famous marbled beef from Kobe.

Fresh vegetables are really expensive in restaurants. You're better off buying fruit and vegetables from a supermarket. Pickled vegetables are served with everything and at every meal.
Japan has the most Michelin starred restaurants, (after France) in the world. So you can drop a whole day's budget on one meal if you choose!
Is it true ATMs are hard to find and Credit Cards aren't widely accepted?
Yes and no. There are plenty of ATMs in the big cities. Top tip – many ATMs are hiding inside 7-Eleven convenience stores.
Credit cards are widely accepted in the big cities. Mastercard and Visa are more popular than American Express.


What unique souvenirs can I buy from Japan?
Rice paddles and every sort of Hello Kitty merchandise you can think of!

Green tea Kit Kats are definitely on the top of our list. In fact, green tea everything, green tea Pocky, ice cream, biscuits, waffles, cakes, chocolate, macarons, green tea latte powder and green tea leaves. We eat so many green tea products when we go to Japan, our poo turns green!

No trip to Japan is complete without the toilet experience. You might want to take one home. Well the seat that is! Once you go, you'll know what we mean! It will definitely be a memory of your 2 week trip to Japan!

Getting around on your two week Trip to Japan
The best way to get around Japan on your two week itinerary is by Bullet train.
Buy the two week Japan Rail Pass
This is the best way to keep travel costs down. The Japanese fast trains (shinkansen) or bullet trains are well known throughout the world and rightly so. Shinkansen actually means 'trunk line' but that doesn't sound as sexy as bullet train does it? Their ability to run on time and the safety record of these high speed trains is amazing. You will be left in wonder how precisely these bullet trains leave and arrive to the second.

Also your shinkansen tickets will tell you exactly where to stand on the platform and the bullet train pulls up at exactly that spot. You will be a bullet train geek by the end of your two week trip to Japan! Even if you can't tell your Hikari from your your Aomori, you'll still love the Japanese bullet trains for their speed, comfort, cleanliness and efficiency.
Two week Japan rail pass cost
The National JR pass is available to buy in 7 days, 14 days or 21 days only. Green class is first class and ordinary class is, not, as the name suggests, that ordinary! In our opinion, splashing out the extra is worth it for first class travel.

The National JR Pass is such a bargain that the bullet train trip from Tokyo airport to a downtown destination, is a quarter of the 7 day pass alone. You do the maths! You will make half your money back on the two week Japan rail pass cost just by doing a return journey on the bullet train from Tokyo to Kyoto. But, of course, you're in Japan for a 2 week trip, you're not just going to Kyoto!

Just in case you're not going to Japan for a 2 week trip, you can buy the Japan Rail Pass for 7 days or 21 days, too. Below is a link with the cost of Japan Rail Passes, for 7, 14 and 21 days, in 3 major currencies.
buy-the-japan-rail-pass-online
Japan rail pass which one should I buy?
First up don't get confused with the number of Japan Rail Passes on offer. For your two week Japan itinerary you will need the National JR Pass. This will give you access to all the bullet trains except the Nozomi. The Nozomi is the fastest bullet train, but, that doesn't mean the other bullet trains are slow.
Japan rail pass where to buy
You can't buy the Japan Rail Pass in Japan! You must buy it in your country of residence. As a tourist you are very privileged to be able to buy a two week Japan rail pass. Japanese citizens are not allowed to buy one! These bullet trains are something else!
Japan rail pass how to buy
Make sure you are a non resident of Japan. Type in the words 'Japan Rail Pass' into your browser's search engine. Lots of travel agencies and online vendors will compete for your business.
Japan Rail Pass rules of use
The Japan Rail Pass can only be used for the person whose name appears on the pass. You must carry it at all times with the tickets of the various destinations you are travelling to.
Japan rail pass map Where can I Travel?
Don't get confused by the names of the trains. The Japanese give names to their trains and service lines. Come on, admit, it's sort of cute! The name of the train also tells you if it's fast or mega fast. Yes, all the shinkansen (bullet trains) are fast, but in Japan, there's quick and super quick!

The Nozomi and Mizuho trains are not covered by the National Japan Rail Pass. If you want to take these 'super fast' services you have to pay an additional fee.
The Japan Rail Pass also entitles you to free JR buses and the JR Miyajima Ferry when travelling to the beautiful must see island of Miyajima, near Hiroshima. Click here for the JR train map.
Unforgettable Two Week Japan Itinerary
Warning: This is an action packed, not for the faint hearted 2 week Japan itinerary. It involves a lot of walking and a lot of train rides. You'll be travelling at speeds of 320km/h (200mph) on the bullet trains, so actually, you won't be spending that much time on trains. It means changing hotels every 2 to 3 days. Of course you can always skip a few of the places we suggest in our incredible 2 week Japan itinerary.
On a two week trip to Japan we suggest this itinerary. Tokyo – Kyoto – Nara – Arashiyama – Osaka – Kobe – Himeji – Hiroshima – Miyajima – Beppu – Takayama – Matsumoto – Tokyo.
This route means you don't back track on yourself. Well, you do in the sense that you have to get back to Tokyo but you don't stop at the same places!
As soon as you land at Narita International, Haneda, Osaka Kansai Airport, head straight for the Japan Rail Pass office to exchange your 'exchange order voucher' you received in your home country. The actual Japan Rail Pass will look like this.

A piece of card, which can be folded into three, to make the same size as your passport. While you're at the office, you might as well get your tickets to Kyoto. You can reserve your seats at the same time.
Tokyo on your Two Week Japan Itnerary (3 nights)
The mega busy, modern capital of Japan is everything you have heard about. Tokyo is crowded, fast paced and full of energy. Shopping and entertainment is everywhere. It looks like any other major world city, full of skyscrapers and busy roads. Commuters and tourists from all over the world descend on Tokyo.
Deciding which district to stay in is very difficult. All we can say is, make sure it is near a train station. Shibuya, Roppongi, Shinjuku and Ueno are popular choices. Look at the map below. For a PDF version of Tokyo train lines and districts,click here.


In Tokyo, you'll want to visit Harajuku street, the Royal Palace and the Meiji Jingu Shrine. Tokyo is also the place to do a day trip to Hakone and view Mount Fuji from a distance. You have to visit the famous Tokyo fish markets if you're a sashimi (raw fish) lover.



To see Mount Fuji, you will need to do a day trip to Hakone and Lake Ashi. This is a one hour train journey from Tokyo. Your Japan Rail Pass is valid to Odawara. From there you have to pay a separate fee to get onto a 'romance car' to Hakone.

Kyoto (3 nights as part of your two week Japan Itinerary)
Inari
Kyoto is the place to see the iconic, much Instagrammed 1000s of tori or gates of the Fushimi Inari shrine.

There is also a hill walk/ hike at this shrine. The shrines are actually in the little town of Inari, which is on the JR Nara line. This means with your two week Japan Rail Pass, it's totally free! Kyoto to Inari is only 5 minutes away! See the green and white dashed lines below.

It's impossible to miss the entrance to the Fushimi Inari shrines.

Just follow the crowds who will be on your train. The walk to the top will take around 2-3 hours depending on your fitness level. You can turn around at any point, it's not a one way circuit. As you climb between the thousands of bright red 'tori' you might even get sections to yourself for that precious photo!

There are a few restaurants and shops to buy refreshments along the way to the top of Fushimi Inari. Make sure you deviate a bit from the main paths and find these gorgeous areas with mini gates and animal statues.

Gion District of Kyoto
This is one area you don't want to miss out on seeing. Amazing shrines and temples at the top of streets lined with magnificent food shops and restaurants. Wandering up and down the narrow and traditional streets of the Gion district is unmissable.

This is the traditional district of the geisha. Always ask permission before you take a photograph of geisha.

Kiyomizu -dera Temple Kyoto
This amazing UNESCO World Heritage Site is set on the hills above Kyoto. A vast complex with lots of steps and opportunities for stunning photography.

The main hall 'stage' built out of wood fascinates all who visit. The view of Kyoto down below is truly unique. The overhanging 'stage' of the main hall of the Kiyomizu Temple is built onto the steep cliff of Mount Otowa. It is built in a Japanese style of grids, without any nails being used! The wood is almost 400 years old and still supports the hundreds of visitors each day.

You might need a little map to orientate yourself at Kiyomizu dera Temple. It's like a little village. Kiyomizudera means 'pure water temple'. There are lots of places to see this pure water running out from the Otowa waterfall. There are said to be benefits from drinking this pure water. Visitors can drink from special long handled ladle like cups to bring longevity, luck in love and success at school! Every little bit helps!

You will also want to make a day trip while in Kyoto to the nearby town of Nara. You can feed tame deer with special deer biscuits.
Nara
It's temple time again! You have to visit Todai-ji temple when you're in Kyoto. Well, actually, temples will be like churches in Europe, on your 2 week trip to Japan! Todai-ji temple is one of the world's biggest wooden structures. It's ancient too. Todai-ji temple is over a thousand years old.

The main attraction is the huge, and we mean huge, bronze budhha statue. 400 tonnes of huge.

Todai-ji Temple is inside the Nara Park, where you can see deer roaming around. They're quite friendly and very cute. See below!

Arashiyama
From Kyoto this is another easy day trip, you don't want to miss out on! 6 stops from Kyoto on the Sagano line. Yes, it's free if you have the Japan Rail pass! It's not a bullet train, but a local train. The top three attractions in the Arashiyama area are the bamboo grove, the Kinaku-ji golden temple, Tenryuji temple and Sogenchi gardens. There are of course other delights which will be on your Kyoto tourist map, that your hotel will give you.

The bamboo grove has gone insta crazy and now it's really hard to get a shot of this place without anyone else in it! Ok, maybe if you go at the crack of dawn, we're just not early morning people! It's not really a forest. It's a pathway with lots of tall bamboo on either side. It can look very green or quite grey.

Another must see site is the Tenryuji temple. You can enter it via the bamboo grove. This amazing temple has one of the best gardens in Japan. The famous pond is also full of colourful carp fish and on a sunny Spring day, the reflection of the hills in the pond is just amazing. You will see devout Japanese meticulously picking up leaves and pulling out grass in these immaculate gardens. This is one of the finest examples of shakkei which means borrowed scenery. The hills in the background blend in seamlessly with the Sogenchi gardens.

Osaka (1 night or a day trip from Kyoto)

Next stop on your unforgettable 2 week Japan itinerary is the city of Osaka. Population 2.6 million. It's just a 15 minute bullet train ride away! We only stop for a night and a day. Our main highlight is the castle and the entertainment district of Dontonburi. You can even stay an extra night in Kyoto, if you don't want to pack your bags and change hotels. Osaka castle and the Dontonburi district can be a day trip from Kyoto.

Your 2 week trip to Japan continues on the awesome bullet trains. BY now you are loving your Japan Rail Pass. It is so convenient. Practically every major tourist site is reachable for free on the 2 week Japan Rail Pass in your hand. We bet even you have started bowing at the trains like the conductors do on the platforms! Come on, admit it, you're a big fan of travelling by train, bullet train style.
Kobe (1 night)
It's just 13 minutes from Osaka on the amazing bullet trains. The famous city named after an American basket ball player? No, we're just joking. Apparently Kobe Bryant's parents named him this after seeing the famous beef on a restaurant menu. What can we say? We came all the way to Kobe just to eat the beef too!
Kobe beef is a type of Wagyu beef. Wagyu beef is so expensive because you can trace the cow back to its parents and grandparents. Kobe beef has to come from the Hyogo prefecture. It also has to be from a type of cattle calle Tajima. The wagyu, which means 'Japanese beef' you're eating in your home country probably isn't genuine. However, if you come to Kobe, you can bet your bottom dollar, the beef is local. Kobe beef is exactly that, beef from the Kobe region.

Apart from some of the best beef in the world, Kobe has some other attractions worth coming for. If you're a nature lover, you will be amazed by the Kobe Herb Gardens. Perched high up on the hills of Kobe and reachable by cable car, the Kobe gardens are quite unique.

It's not everyone's cup of tea, (which you can get up there), as you gaze down on the sprawling city. It's built to mimic a European, German to be precise, castle and its grounds.

There's a fabulous restaurant too.

It's a place to go just to breathe some fresh air and relax in nature. In Spring, the slopes are bursting with colour from the thousands of varieties of flowers and herbs. There's also a water fall on the way up. This is definitely worth seeing, on your 2 week trip to Japan. For a map of the rope way and gardens, click here.

Another reason people come to Kobe is to experience the hot baths at Arima. The Japanese onsen experience is quite a ritual and Japan is famous for its onsens. Good for the skin and a great cultural experience. Remember in Japan, no tattoos and no mixed bathing. Plus, you have to get naked. Sorry, no naked pictures of us!

Search for Arima onsen and you will see that there are plenty of hotels with private onsen too. If you want more privacy, you will have to go in your hotel's onsen. In any case, walking around a traditional town is quite nice after so many big cities on your 2 week trip to Japan. Even if you don't like bathing in thermal mineral waters, Arima is worth the day trip from Kobe.

Himeji (1 night or day trip from Kobe)
Next stop on your whistle stop tour of Japan is Himeji. Himeji is home to the White Heron castle and has been restored to its former glory. From Kobe, it's just 30 minutes on the bullet train! The main reason for stopping here is the stunning castle. It is a national treasure.




Hiroshima and Miyajima Island (2 nights)
Hiroshima is infamous for a very sad reason. Two atomic bombs were dropped on two Japanese cities in 1945. Without going into the politics of the Second World War of who was wrong or right, Hiroshima deserves a visit. Hiroshima is also the jump off point for the beautiful Miyajima Island, with its massive red gates built into the sea (our feature picture). Also if you have missed out on seeing the deer at Nara Park, there's hundreds of deer roaming around Miyajima Island.
From Kobe, this is another short trip on the bullet trains. Just over 90 minutes away.

The most photographed image in Hiroshima is the Industrial Promotional Hall.

Now called the Genbaku Dome, it is the only surviving structure that withstood the atomic blast in 1945. It stands now as a permanent Peace Memorial. It is both a reminder and warning to us all of the destructive power of atomic weapons.

It's not all doom and gloom in Hiroshima. Even though the Peace Museum is a must see attraction with confronting images. You have to go.

There is great food, an electrical bike system and if you're a baseball fan, the Mazda stadium. Oh and of course there's a castle and pretty Japanese gardens to stroll around!




Getting to Miyajima Island is also easy from Hiroshima. With that handy Japan Rail Pass in your hands, even the ferry over is completely free! Miyajima warrants a whole day, especially as you'll want to stay for the amazing sun set shots. It's also a chance to see Japanese island life, away from the big cities. You can even find spots where you'll be completely alone!

Miyajima Island
After breakfast in Hiroshima, make your way to the JR ferry. Get on a JR Sanyo mainline train (it's not a bullet train, but still free with the JR Pass). 30 minutes later you'll be at the Miyajimaguchi JR station. From there it is a 6 minute walk to the ferry terminal. Don't worry it's well signed. You can't get lost. As usual follow all the other tourists! The ferry ride only takes 10 minutes.

As you sail on the waters, you approach the famous Otorri Gate. It's unmissable. It comes in as the number three most scenic spot in Japan.

Don't panic if you don't get good shots from the ferry. There are plenty of opportunities to get those breathtaking shots when you get on dry land. When the tide is out, you'll even be able to go underneath the huge gate.

From the ferry terminal on Miyajima, don't forget to make a note of the last departing ferry back to the 'mainland'. Head right towards the huge red gate and the old town walk just like everyone else. Sorry you won't be the only 1 in the village just yet!
The main attractions are all centred together in two main areas. The Itsukushima Shrine, the 5 storied pagoda, the Senjokaku Hall and the main shopping street are in one area. The aquarium, history museum, treasure hall and Tahoto Pagoda to the right of the shrine.


You can do some hiking on Miyajima. There is a trail that winds itself up from the Momijidani Ropeway station, which is just a 10 minute walk from Itsukushima Shrine. In fact there are three trails that will get you to the top of Mount Misen for some spectacular views. (see the map below)

We cheat and go to the summit with the assisted option. But we do come down on foot.

At the top of Mount Misen, on a clear day, you get fabulous views. Even if it's not a clear day there are huge granite boulders and possibly, if you're lucky you will see some hawks or falcons circling high above you.

On the way down, we choose to take the Momijidani hiking trail. This is particularly rewarding if you want to be the only1in the village. Hiking down is a lot less crowded than getting the ropeway up. As you descend along this path there are hundreds of maple trees. There's even a small river and of course a beautiful shrine to keep the spirits up. No pun intended!

As you walk along the Momijidani hiking trail, you will see the lovely Shinomiya Shrine.

Miyajima is also home to lots of deer. So don't worry if you missed out on seeing them in Nara, near Kyoto. The deer are very used to humans and often try to walk with you!


Beppu
Beppu is on the island of Kyushu. Looking at a map it is left of Tokyo. To get here you get your shinkansen to Fukuoka (have fun pronouncing this one!) and change onto a local train. Of course it's all included with your 2 week national Japan Rail Pass. Beppu is known for its many onsen, over 2000 in fact. The coloured water of various 'hells' are a main attraction of the area. Think New Zealand on a smaller scale. But we mean a really smaller scale.

In order to get a European spa experience, meaning you can bathe together you have to go to Suginoi Palace Baths. This is a hotel with a huge set of pools with local thermal waters attached to it. Non guests can use the pools. To bathe naked though is single sex. That's very Japanese. No naked bathing together like in Germany and Austria.


Takayama Japanese Alps
Now you have visited quite a few big cities on your 2 week trip to Japan. You are a bit tired of the neon, bright city lights. It's time to head for the countryside for some fresh air and a change of scenery. You'll still be eating awesome food and experiencing polite Japanese culture, just at a more relaxed pace.

Now getting here is a bit of a conundrum when it comes to using the bullet trains and the local JR trains. It depends where you're coming from. If you decide to come from Tokyo you will come via Nagano and Matsumoto. There's not much to see in Nagano, or rather, we don't have time to stop off and see Nagano on our jam packed 2 week Japan itinerary. The trains will take 4.5 hours and a bus 2.5 hours. Getting the Nohi bus is definitely quicker from Matsumoto.

If you decide to follow our itinerary and come from Beppu, you'll be coming via Nagoya on a mixture of limited express trains and the shinkansen. Change at Nagoya for a limited express train and the journey is 2.5 hours. Get the local JR train and the journey time increases to 4 hours. Please note that the total train journey time from Beppu to Takayama, with changes is just over 7.5 hours.

It's a long day of travelling. The total train time without waiting for connections is 7 hours and 40 minutes. But hey, it's all covered on the Japan Rail Pass you have in your hands.
Takayama itself is very compact and has an old district and a new district. The old district is similar to the Gion district in Kyoto. There are lots of wooden houses and restaurants with narrow streets. This is the place, apart from Kobe, to eat Hida beef, a special type of beef, reared only in Japan.

Traditional village – (Hida No Sato) Takayama

Hida No Sato is an open air museum. This might sound a little naff, but, actually it is a really good experience. The area is built to recreate life in a traditional Japanese village. You can go inside houses, dress up and try traditional games. It is a lot of fun and you learn something about traditional Japanese village life. It will be really quiet here too as not many tourists make it out here!
Matsumoto
If you're not sick of castles and you want to break up your bullet train journey before heading back to Tokyo, you must stop off at Matsumoto. 50 minutes on the limited express train from Nagano will get you to one of Japan's most complete castles.

Matsumoto is a compact little city with all the main attractions walkable from the train station. It has a cute walking street, lined with of course cherry tees. Matsumoto is the place to eat horse meat – raw and cooked. Neigh, we are not joking. Being global travellers, horse is not new to us. We eat as the locals do, when in France, we mean Japan!

Matsumoto castle is best photographed in cherry blossom season, as its outer moat has hundreds of cherry trees. Walking under them or on top of freshly fallen petals is like a carpet of pink pastel. Girls, get your inner pink on! It really is quite magical. It's not too crowded either which is another reason for stopping off at Matsumoto.

If you have made it all the way through our 2 week Japan guide, well done! Obviously this doesn't cover the whole of Japan. You need at least a month for that to happen. Next time we go to Japan, we're going to turn right from Tokyo and go towards Sapporo.
Japan is a country you will want to visit more than once. You will leave with memories of bullet trains that run on time to the second. Your bowing technique will leave you more flexible than your yoga teacher. Going to the toilet will never quite be the same again. You will tell your friends about how in a country that has robots running a hotel, there are still places you can't use a credit card. All of the above will be done at your local izakaya over some sushi and sake!

If you have any comments or suggestions about our incredible 2 week Japan itinerary, please write a comment below.
Arigato gozamaishita! (We're bowing as we say this by the way!)
Popular Posts

VILLAGE NEWS!
Subscribe to our newsletter to hear about unique travel destinations, when to go, what to see and other top travel tips!