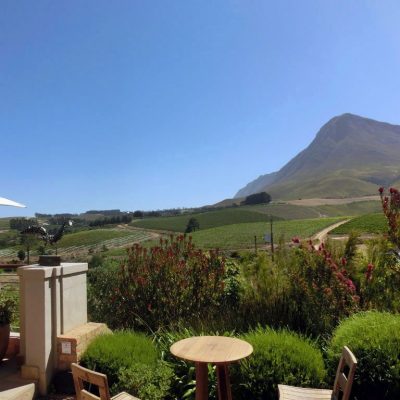 FOOD AND WINERIES OF SOUTH AFRICA
Are you a foodie, a wine enthusiast or a level 4 sommelier?
The food and wineries of South Africa has you covered!
wineries of south africa
Due to its favourable wine growing climate and unique terroir, South African wines are very popular. They are gaining a reputation in a good way! Terroir is climate, soil, the elevation of the soil and tradition of the area.
Winery regions of South Africa are mainly in the Cape area. The most prominent region is the Western Cape which includes coastal regions of such fame as StellenBosch, Franschhoek and Tulbagh to name just a few. The newest area is the Eastern Cape. There are simply so many great wineries and places to eat it's hard to go wrong. Below we call out a few only1invillage favourites.
Saronsberg Winery in Tulbagh is both an award winning winery and an art house full of exhibitions. It boasts one of the best shiraz wines you will ever taste. Saronsberg also has lovely grounds with statues. You can easily spend a whole day here. There are also spacious, peaceful 2 bedroom cottages you can stay in, if you er, drink too much!
Vergelegen Estate in the beautiful StellenBosch Wine Region is our stand out favourite. It's not just a winery with hand crafted wines. It's a full blown estate established in 1700, with extensive manicured gardens (18 to be precise). Furthermore there is a hedge maze, top restaurant, a colonial styled house and museum to see. You can easily spend half a day there.
Hermanus Wine Region along the R320 is just 5 minutes drive from Hermanus. In addition to being so close to a beautiful town, there are 15 wineries to visit. You can spend your whole holiday just going from one to the other! The standard is high. All wineries are within half an hour from the first to the last. Creation is one of the best wineries to visit here. They do a great lunch with matched wines (see some of the photos below).
amazing food scene of south africa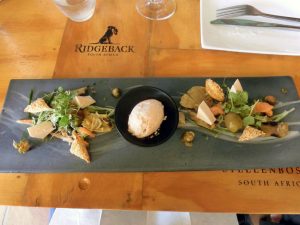 So, since you have good wine you're going to need good food to match!
The culinary choices and quality in South Africa are of top quality. The food competes well with any of the best western modern cuisine types. Destinations such as Melbourne, New York or London need to watch out! South Africa is hot on your tail!
In conclusion, Only1invillage says whatever your culinary and wine choices the food and wineries of South Africa consistently deliver high quality delights. You will not be disappointed. Due to the current favourable exchange rate for visitors at the moment, make South Africa your next culinary food destination. Of course, the same goes for the wine. Gordon Ramsay says in the Qantas April 2018 in-flight magazine that he is amazed by the culinary diversity of South African cuisine. Therefore it must be true!
Don't delay put South Africa on your bucket list today!
Those are our top tips for food and wineries of South Africa from only1invillage! Hope you enjoy the photos below.