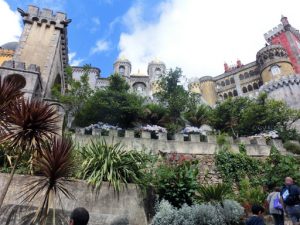 pena palace sintra
The facade is immediately striking and unique from other European castles. Like an artist's palette raging with colour. Bright hues evoke a romantic image. The interior however does not match expectation in beauty.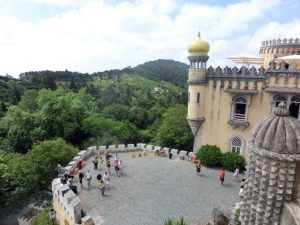 imagine life as a king or queen at sintra palace
The huge Pena Palace is where Portuguese royalty would come to escape the summer heat. Set high on pine forested hills, every step you take higher and higher is simply breath taking.
quinta da regaleira
Having changed its name from Quinta da Torre in 1840, none of its regal elegance has diminished. Palace, house, chapel and gardens to explore.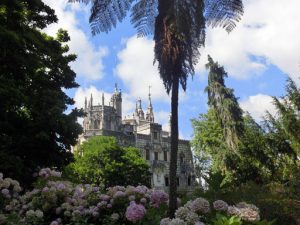 FEELING MOORISH?
The castle of the Moors built in the 9th century by African Moors, is strategically positioned overlooking the lush forests of the Serra de Sintra. (Sintra Mountains)

ONLY1INVILLAGE shares our memories of the extraordinary and unique mixture of parks, gardens, palaces, country houses, monasteries and castles, which make up this delightful and colourful UNESCO world heritage site, known as the SIntra Palace and park complex.









LEARN PORTUGUESE
If you're travelling to Portugal (or Brazil) you should learn Portuguese. It will open up a world of opportunities to really experience the culture and connect with the people.