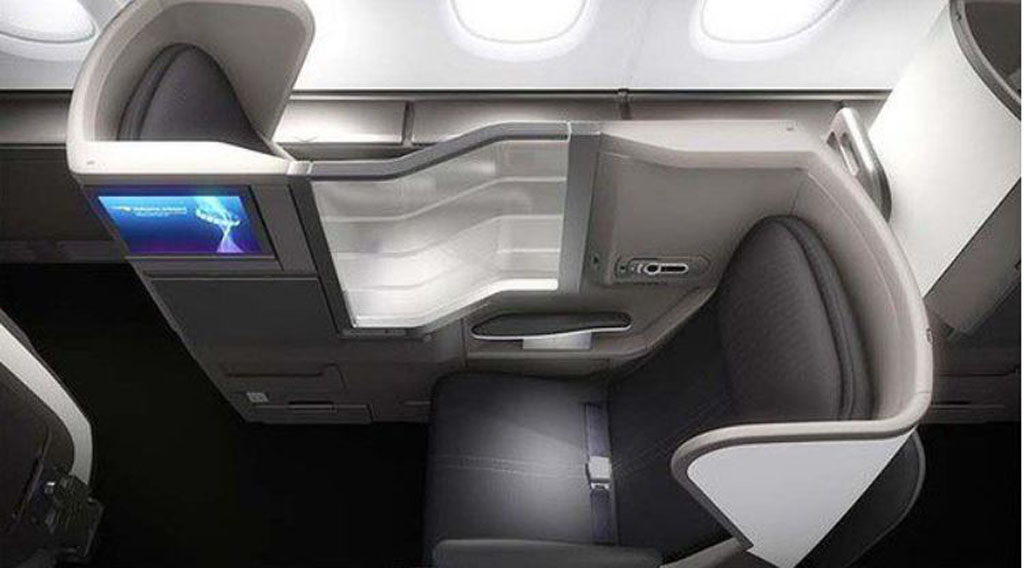 British Airways a380 business class london to singapore
Only1invillage tells you what to expect on the British airways A380 business class 13 hour flight. From the seat to the service, everything is covered!
13 hours is a long time to spend in the air. Choose carefully which carrier to fly with. A non stop, long haul flight can either be hell or heaven. Thankfully Only1invillage will help you choose. Below, we provide a thorough review. Read on to find out what to expect from the British Airways A380 business class London to Singapore.
So dive right in or skip to what you're interested in…
Summary of the British Airways A380 business class
British Airways A380 business class cabin
The seat configuration is unique to say the least! BA call it the honeymoon seat. We call it not great if you're travelling alone! You will fall in love or out of love with these seats.
British Airways a380 business class seat
The seat converts to a 180 degrees flat bed with foot stool. There is good storage space around the seat for small items. Ample electrics for charging various devices are all within easy reach.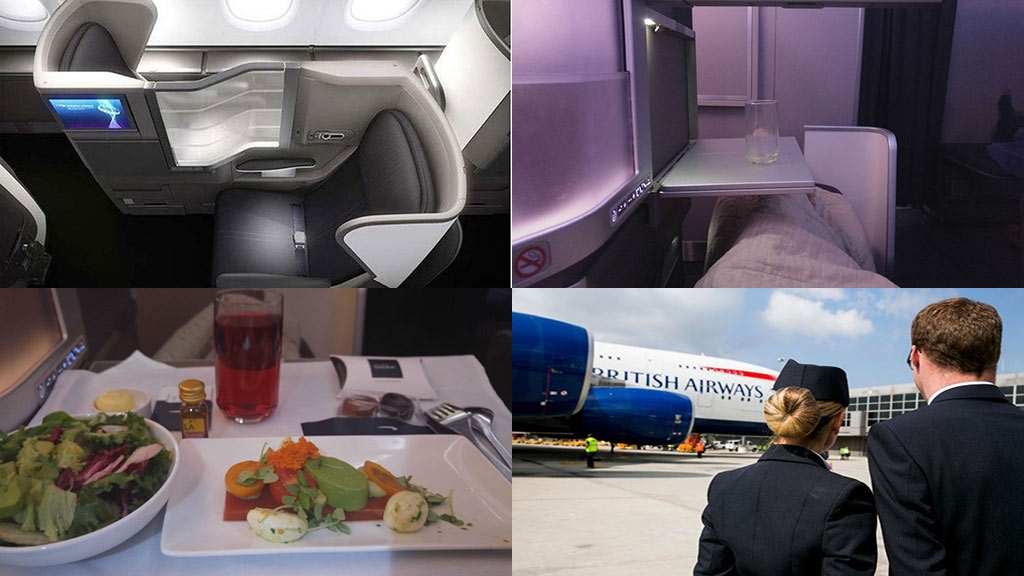 british Airways a380 business class f&B
The food is just OK. It is quite disappointing for a business class product. As always the appetisers are better than the mains. The presentation of the food is good. It's a shame that the taste doesn't match up with the presentation. The drink selection is a bit cheap. When you're in business class, you want to feel like you are buying a premium product. When the wine is mediocre, disappointment starts to creep in.
British Airways A380 business class service
Pleasant but not overwhelming standard of service. Sometimes it feels like that the cabin crew are hiding.
Here's the full review of the flight on British Airways A380 business class flight from London to Singapore
A 13 hour flight is never something we look forward to. However, flying business class makes it that much more bearable!
Of course there are comparisons to be made with Emirates business class' A380 service and Emirates Boeing 777-300 planes which Only1invillage has experienced on various routes. BUT Emirates do not fly non stop, from London to Asia.
After refreshing showers in the lounge it's time to board the 13 hours British Airways business class flight to Singapore, from London Heathrow. We do feel for economy passengers, we have been there too!
Firstly, even though we know the cabin configuration is 2-4-2 , we decide to give C's home nation carrier a go!
the British Airways A380 business class cabin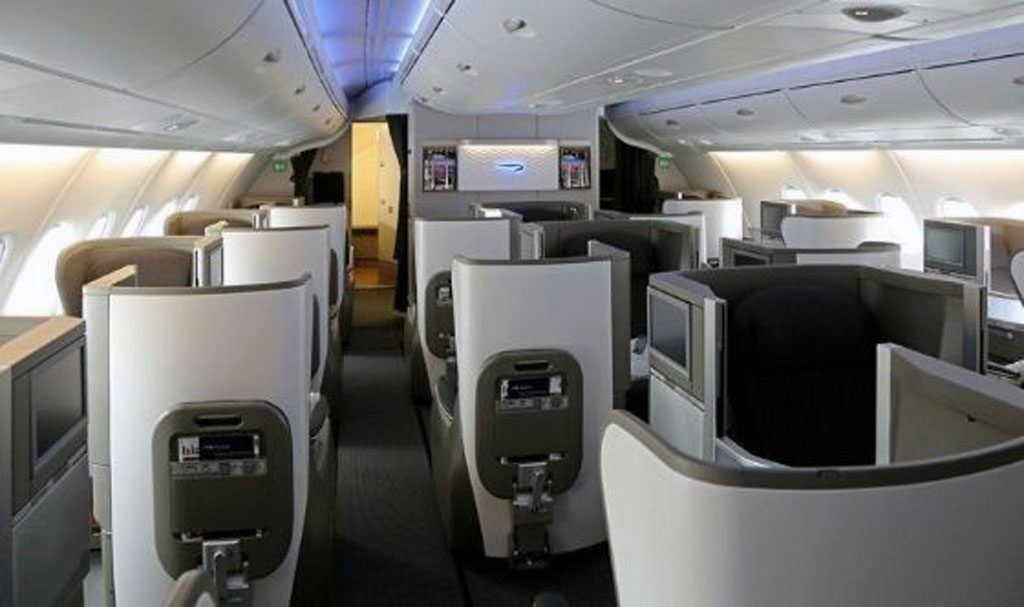 Secondly the seating is not everyone's cup of tea. Do you really want to face a stranger for 13 hours? Probably great if you're travelling together (and you like them!). Not so great if you're a lone traveller. Of course you can put your privacy screen up, but, it will come down so the cabin crew can serve food and drinks more easily. On the positive side, the window seats have easy aisle access for both passengers.

the seat and surrounds on British Airways A380 business class
The seats are a boring grey colour. Neither very comfortable or very uncomfortable. There is plenty of stowage space, where everything you need is within easy grabbing distance. Window seats have an additional deep storage space. See the picture on the right below.

Also, there is plenty of leg room and the seat does convert to a fully flat bed, which will be very welcome on the 13 hour flight. We think we will be falling asleep somewhere over the Middle East.

So, after the welcome drink and nuts, which come in their original packet, unlike Emirates, which come in a ceramic bowl. It's time to look into the amenity bag provided. A couple of Elemis mini sized products, the plastic toothbrush and those all important sexy flight socks! We are not impressed with the drawstring bag that the amenities come with. It looks very cheap and you definitely won't be reusing it. Similarly, the size of the products given are not generous.

the bar on the British Airways A380 business class
The bar on board the British Airways flight, isn't quite like the Emirates A380 bar. Judge for yourself! Still, if you don't want the flight crew to think you're a complete glutton, it's an easy trip to go and get some in flight exercise and extra nibbles! As you can see, there are a few snacks and pre bottled drinks. No one is mixing you a cocktail here! It's do-it-yourself on board the BA A380. There's also no where to socialise on the BA A380. You have to take the drinks and snack back to your seat.

The food on british airways A380 business class
The food on board is better presented than in the business class lounge on the ground. A good selection of cuisine from around the world. The salad is crisp and tastes fresh. The tomatoes are juicy and the micro herbs make the appetiser look restaurant quality.

You get the linen tablecloth and of course, 'real' cutlery and 'real' plates. By 'real' we mean metal cutlery and china crockery. The apetiser is a good start to the meal. Similarly, the main is reasonably tasty. It is always hard to get high quality food in the air, even in business class. The vegetables are a bit on the soft side. That's what reheating does to your food does at 40,000 feet!

Continuing on to dessert. A cheesecake and a chocolate mousse with raspberry coulis (aka raspberry blobs as we like to call them!)

In addition to the food, of course there is all the alcohol you could ever want. Unfortunately, the wine list isn't of premium quality. You won't be testing your sommelier skills out on this BA A380 business class flight.
Moving on to breakfast. C opts for the 'full English' cooked breakfast of bacon and eggs. Can't get more British than that! The orange juice is a bit disappointing because it isn't freshly squeezed. Not even 100 per cent juice. You can taste concentrated orange juice even 36,000 feet up in the air.


the toilet on the British Airways A380 business class
No Only1invillage review is complete without the all important toilet pictures!
Even though there was only one toilet, it was huge!
If you bring your cat along, you can swing it around, as the saying goes. If you don't have your cat with you, you can do some exercise in the spacious toilet. It is the biggest toilet we think you'll agree.


final thoughts on the British Airways A380 business class
Not many airlines fly non stop between London and Singapore. Consequently your choices are limited to British Airways, Qantas, Singapore Airlines and most recently Norwegian Air. However, Norwegian Air's premium product isn't really business class standard, given that the seats don't fully recline.
We like this flight because it is non stop. The seat configuration on the British Airways A380 business class is not for everyone. You may wish to fly Qantas or Singapore Airlines instead, due to this. In addition to this, Qantas is upping its game with an on board lounge on its A380 business class planes. Moreover, Singapore's newest A380 business class product has centre seats that join together to make one bed! However, you will be paying a higher price for this luxury.
British Airways is a slightly cheaper business class product, given the lack of leather seats and other cabin aesthetics compared to Singapore Airlines business class. Also the amenities are a bit cheap and the food nothing to write home about. In conclusion, if price is your main comparison factor and you need to fly non stop, British Airways A380 business class is a good choice to consider.
Related Articles

VILLAGE NEWS!
Subscribe to our newsletter to hear about unique travel destinations, when to go, what to see and other top travel tips!