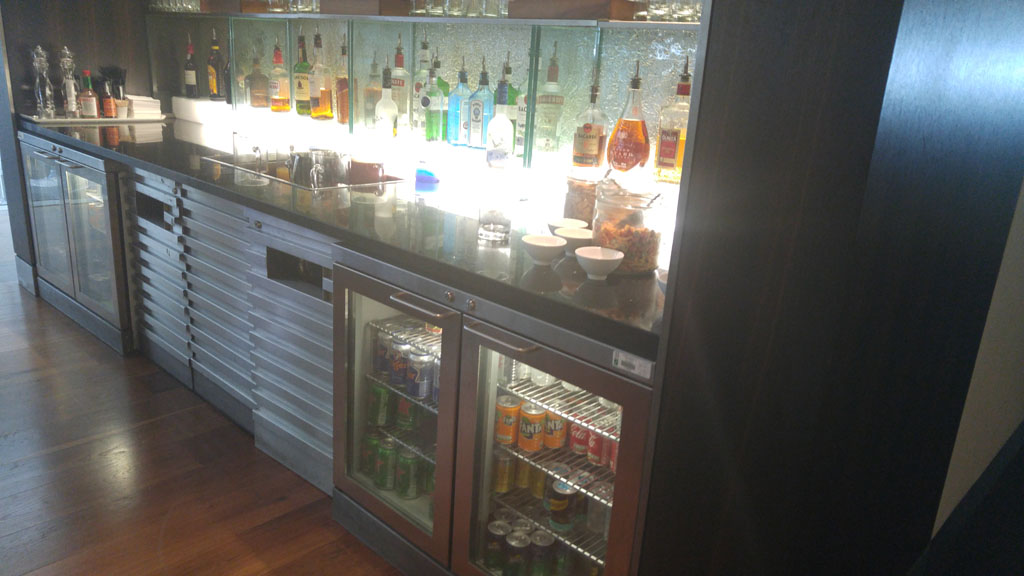 British airways business class lounge T5 London heathrow
Clear immigration and read on to see what to expect from the British Airways business class lounge T5 London Heathrow. Terminal 5 at London Heathrow is a bit eerie. When you enter there is a distinct lack of humans and lots of machines making you feel like you're in a Sci-Fi film. No dedicated check in lane for business and first class passengers which definitely does not leave you feeling special. Terminal 5 is where ALL BA planes fly out from. The usual high end designer shops and champagne and caviar bar are present at Terminal 5.
only1invillage gives you the lowdown on what to expect from the british airways business class lounge T5 london heathrow
So dive right in or skip to what you're interested in…
Summary
seating
A spacious lounge at the British Airways business class lounge T5 London Heathrow but it looks a bit worn. Varied seating options including couches.
A business centre with printer and of course free wifi.
british airways business class lounge t5 london heathrow food and beverages
The presentation of the food is disgraceful for a business class lounge. It reminds us of school days and canteen food. Baked beans! I know they're British, but, seriously?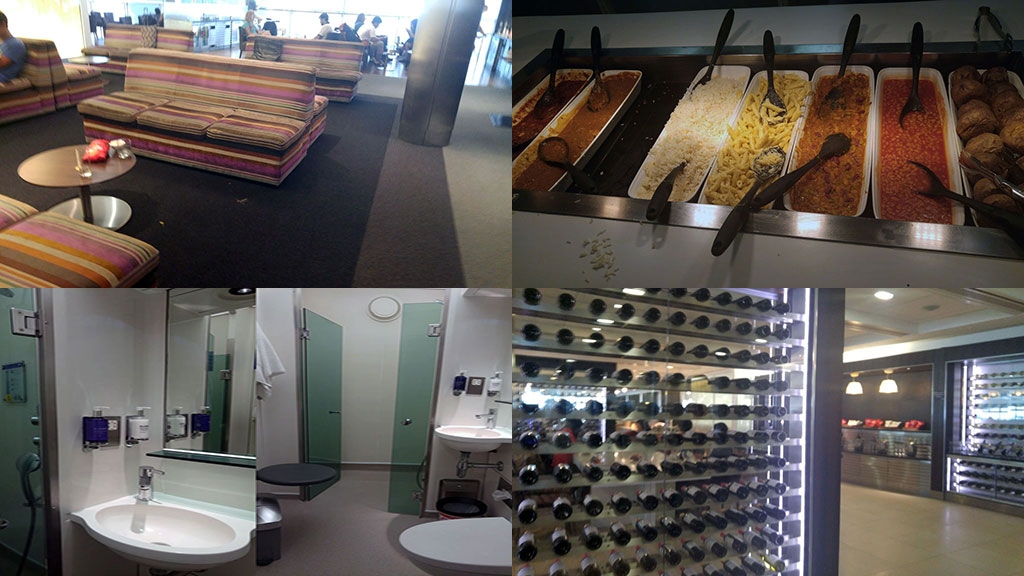 amenities and spa treatments
All business class guests are entitled to a free 15 minute treatment at the Elemis Spa but book well in advance or you won't get a slot! You can only book on arrival, so get there mega early.
british airways business class lounge t5 london heathrow final thoughts
The beverages are much better presented than the food! Ample space but cleanliness needs improvement. Staff are slow to clear dirty crockery.
For more pictures and information continue reading.
British Airways business class lounge T5 London Heathrow review
Relieved to see that there are humans at Terminal 5 London Heathrow, only1invillage decided to book a spa treatment at the Elemis spa. You should book online or phone beforehand because it is very busy, but, if you don't get an appointment, you can acquire a few samples of Elemis products as a consolation prize!
freshen up
It is disappointing not getting a facial or quick massage as this seems like a great business class perk. Head to the showers to wash off the disappointment! The showers are very clean and an attendant is ready to hand you a clean towel, with a smile. You cannot book online for your free Elemis treatment, so we guess your best option is to arrive very early!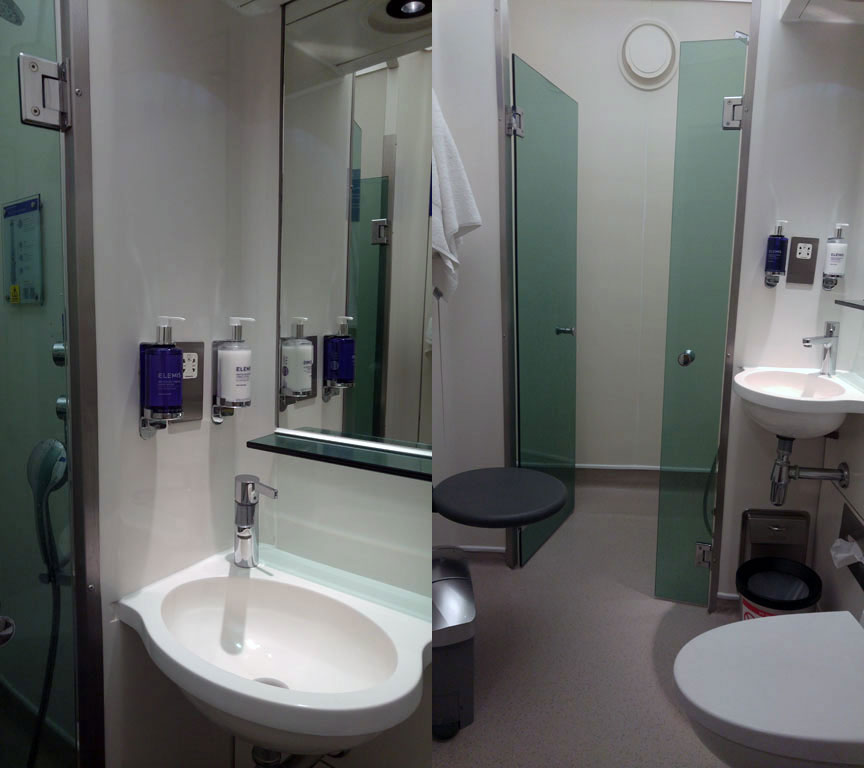 The showers in the business class lounge T5 LHR. Spacious and clean. An attendant hands you clean towels upon entry. Like a mini bathroom, with toilet.
Head up the escalators to the main business class lounge areas.
lounge Seating

There is varied seating available ranging from sofas and couches for families, restaurant style seating, armchairs with window views and bar seating. The business centre has a printer and of course, free wifi.

You might want to sit with your family on the couches and sofas, or if travelling alone, opt for the armchair style seating (pictured above)

Food
Only1invillage was seriously underwhelmed with the food offerings being presented in the business class lounge, the presentation and choice of food can be vastly improved with some quick fixes! Change those dodgy serving bowls and deep tubs and give guests metallic serving implements.




slim pickings for a healthy meal
Beverages
Fortunately the beverage offerings are well presented and there are quite a few choices ranging from Twinings brand tea to a wide variety of liquor and spirits. You can even make your own cocktails, should you have the inclination and the skill of course!

A cafe style bar for hot beverages

The cold drinks and alcohol bar

Plenty of wine to choose from!
Improvements
In summary, our main criticisms of the British Airways business class lounge T5 London Heathrow, are the food and general cleanliness. The quality and choice of food is really not up to the standard of a business class lounge which is poor considering the price of a business class ticket.
The staff needs to be quicker on the clearing and cleaning of tables when guests leave the various areas. Only1invillage also notices a number of flies hovering around the cafe bar areas in addition to a number of stains which have not been cleaned up. Consequently, this adds a less than luxurious feel to the lounge which one has come to expect from experiencing other business class lounges around the world.
Positives
The BA business class lounge at Terminal 5 London Heathrow is very spacious coupled with a good variety of seating and seating areas. The showers are on a completely separate floor and each shower cubicle is in fact a mini en suite bathroom, complete with toilet, consequently making it feel more private. The beverages selection is vast compared to the food selection with plenty of soft drinks as well as alcoholic beverages available.
In conclusion, if food is really important to you in a business class lounge, you might want to eat outside the business class lounge. However, if you just need refreshment of a liquid variety and don't mind eating bland food, the BA business class lounge is worth a visit! There's plenty of space to relax and a business area to catch up on that all important work or social media presence!
Related Articles

VILLAGE NEWS!
Subscribe to our newsletter to hear about unique travel destinations, when to go, what to see and other top travel tips!
If you enjoyed this only1invillage review and are looking for more reviews by us check out our TripAdvisor page