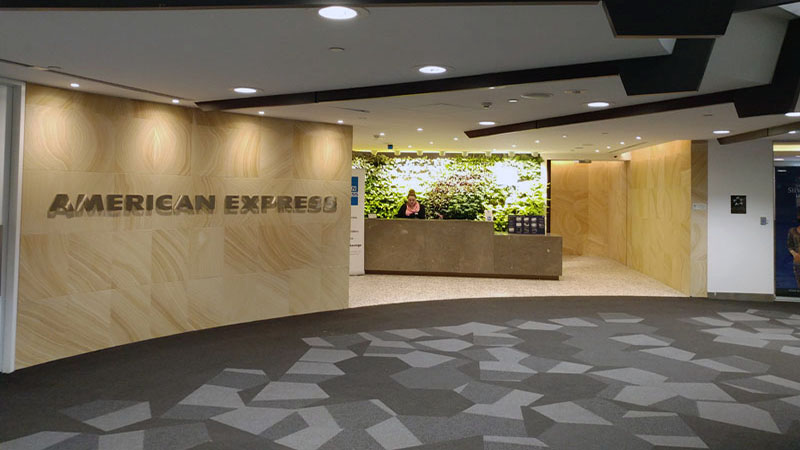 AMEX LOUNGE MELBOURNE AIRPORT REVIEW
The American Express Lounge Melbourne opened in March 2018 so everything is shiny and new! They seem keen to make a good impression. Only1invillage pays a visit and we have captured our impressions and hope you enjoy the following review.
So dive right in or skip to what you're interested in…
OPENING HOURS AND ACCESS
The American Express lounge Melbourne is open from 6 am to 11 pm 7 days a week. This covers most of the time you want when it comes to lounge access. Access is provided to AMEX credit card holders of the following cards. All Amex cards which contain the word 'platinum', 'diamond', 'business', 'corporate', 'ultimate' or 'centurion'. Gold isn't good enough! Check here to see if your card is eligible.
https://www.americanexpress.com/au/content/credit-cards/membership/travel/airportlounge/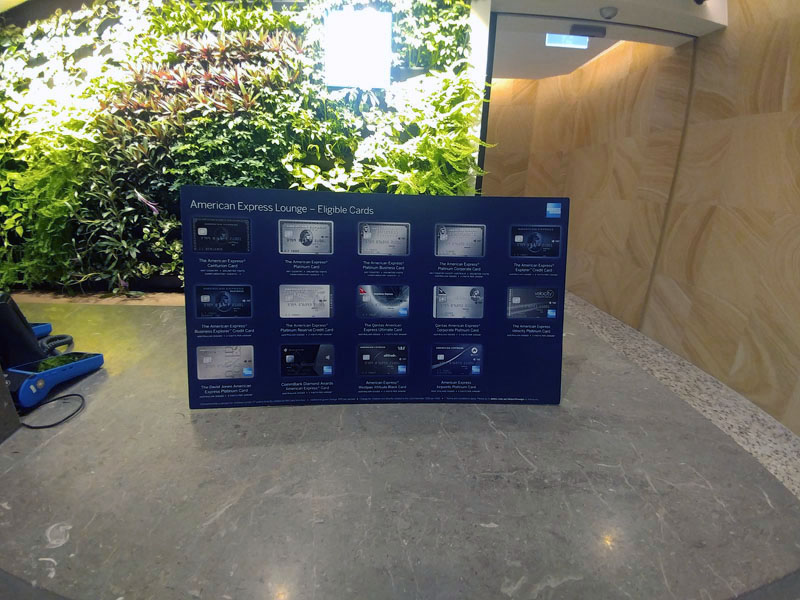 LOCATION
The AMEX lounge is located in the international departures section only. There is no Amex domestic lounge, unfortunately. The lounge itself is past the shopping section and approximately in the centre of the blue section of the map below. There are signs for lounges at the start of the blue section to the left and the right, although they don't specify which lounges. If you head to the centre you will see an escalator leading downstairs with a sign at the top to various lounges including the AMEX lounge.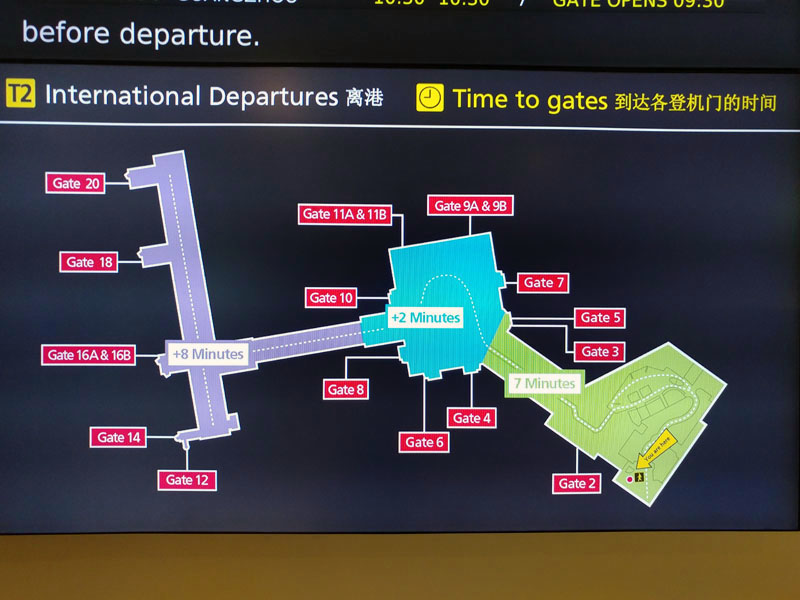 SEATING
The seating is divided into two sections. Firstly, a dining section with tables, chairs and a bench and secondly, a lounge section with soft, comfortable seats in a separate room. The capacity of the AMEX lounge is 65 and it has enough seating to cover this. The seats themselves are comfortable and covered in leather or pleather (fake leather). You can sit by yourself or cosy up on a couch! However, there's only a few double seats, so nab them before someone else does! In addition, there are power point sockets at all the seats in the lounge and at the tables.
The tables also have USB charging points. Note – there are no USB charging points at the sofas. There are comfortable individual lounge chairs which offer a privacy screen, power and a bench to work on your laptop, if you're feeling in the mood.




FOOD
The selection of food and drinks for breakfast at the American Express Lounge Melbourne is reasonable. It includes; yoghurt, fresh fruit, Bircher muesli (a particular favourite of Only1invillage, so big brownie points!), cereal, toast, cold meats, cheese, salad and pastries. There is also pre-cooked food consisting of, scrambled eggs, bacon, baked beans and hash browns in the silver serving trays. For our American readers, hash browns in Australia come as one piece of cut up potatoes mushed into a flat cake shape and deep fried. Whereas on our travels to Hawaii and beyond, American hash browns are small bits of potatoes fried or roasted.





If you visit later in the day, the menu will change to non- breakfast items. There will be sliders, aka a mini burger or crudites (raw vegetables). The sweet options are little cakes and the dessert du jour, the meringue based, macarons, instead. For dinner, more substantial 'meals' will be served. Overall, the food is of a good standard and reasonable variety, given the fact that this isn't a paid lounge or business class ticket dependent. In fact, it is quite comparable to the Qantas Club lounge at the domestic terminal in Melbourne. It is on a smaller scale than the Qantas Club, but, the food quality is similar.

BEVERAGES
Now onto the beverages selection at the American Express Lounge Melbourne. There is a large fridge with canned soft drinks and bottles of water, both sparkling and still. Coke, Diet Coke, Sprite, Fanta and soda water are additionally on tap, for self-service. Four different fresh juice mixes in large glass jugs. You can even see the pith in 2 of the juices! Again, well done Amex for this fresh touch. In addition, there is a dedicated barista who is also responsible for the alcoholic beverages.
The alcoholic beverages consist of a good variety of spirits, wines and beers of a reasonable quality. There is Penfolds Koonunga Hill and a selection of mid-range $20 wines. The beer selection has some standard beers like Carlton Dry, Pure Blonde and standard spirts such as Courvoisier VS, Canadian Club, etc. Overall a reasonable, good range of mid-range quality drinks, but not as good as say Emirates business class lounge where you can expect $40 wines and Hennessey VSOP.



SERVICE
There were two staff around the lounge and we presume more in the kitchen! They were friendly and professional and one of them made a point of saying hello to several of the customers.
FACILITIES
There is no shower in the bathroom and this is probably due to the fact that the American Express Lounge Melbourne isn't trying to compete with other business class lounges. Moreover, it doesn't advertise itself as a business class lounge. Although, it would have been a nice touch! Rumour has it, showers will be installed 'soon'. As soon as they are, we'll let you know! Stone benches, automatic taps and electric hand driers are clean and modern in the bathroom. WIFI is complimentary and fast.


FINAL THOUGHTS
In conclusion, since entrance to the AMEX lounge doesn't require an expensive business class ticket, this is a great perk for economy class passengers. Moreover, if you are considering a new credit card, this is a big benefit as many of the AMEX credit cards will grant you free access. See here which cards will grant you access https://www.americanexpress.com/au/content/credit-cards/membership/travel/airportlounge/
The American Express Lounge Melbourne International is comfortable. It has a decent range of good food, a dedicated barista and an average range of mostly non-premium alcoholic drinks. In addition, there are facilities to do some work for laptop warriors. We enjoyed our time here and are glad the AMEX lounge has opened in Melbourne!
Finally, we aren't paid by Amex to write this review, but we're open to offers!
Related Articles

VILLAGE NEWS!
Subscribe to our newsletter to hear about unique travel destinations, when to go, what to see and other top travel tips!