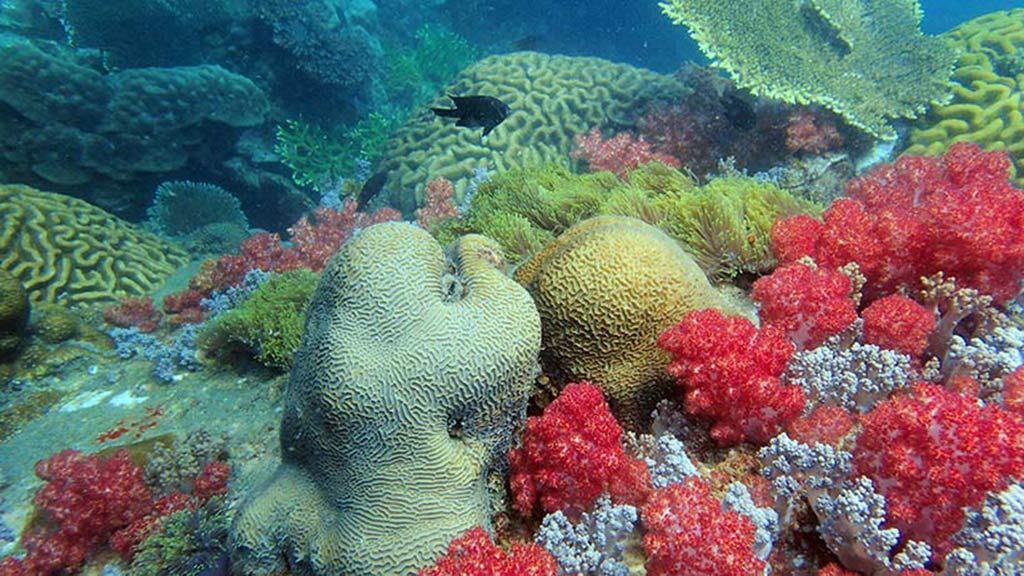 Diving in Malaysia's breathtaking coral reefs
Only1invillage dedicates this whole page to the breathtaking and colourful marine life you will see when diving in Malaysia. The Malaysian coral reef is teeming with life. You will see an amazing variety of colourful hard and soft corals. Swimming around them are plenty of turtles, sharks, sting rays, parrot fish and an abundance of other marine life.
Quick Index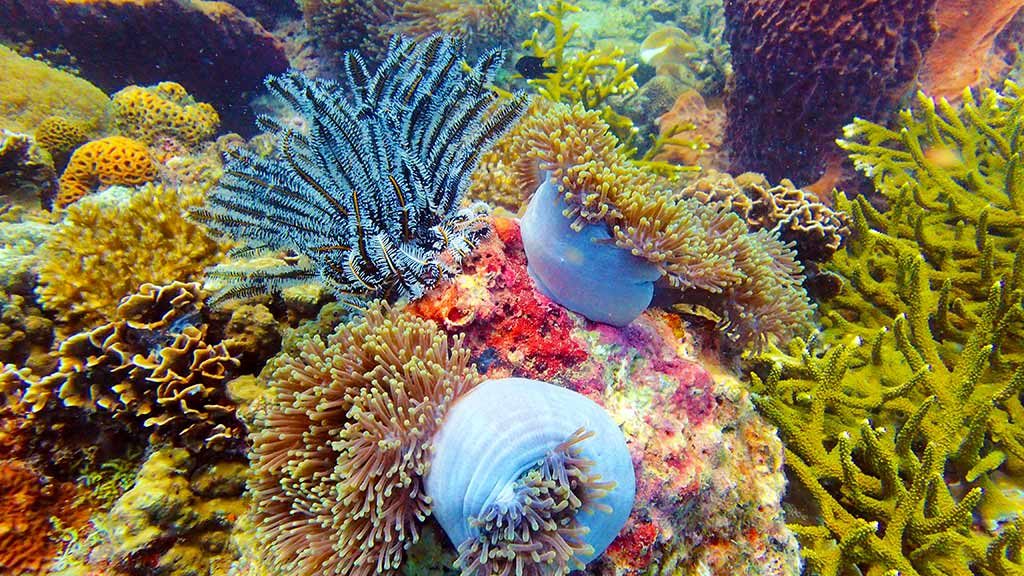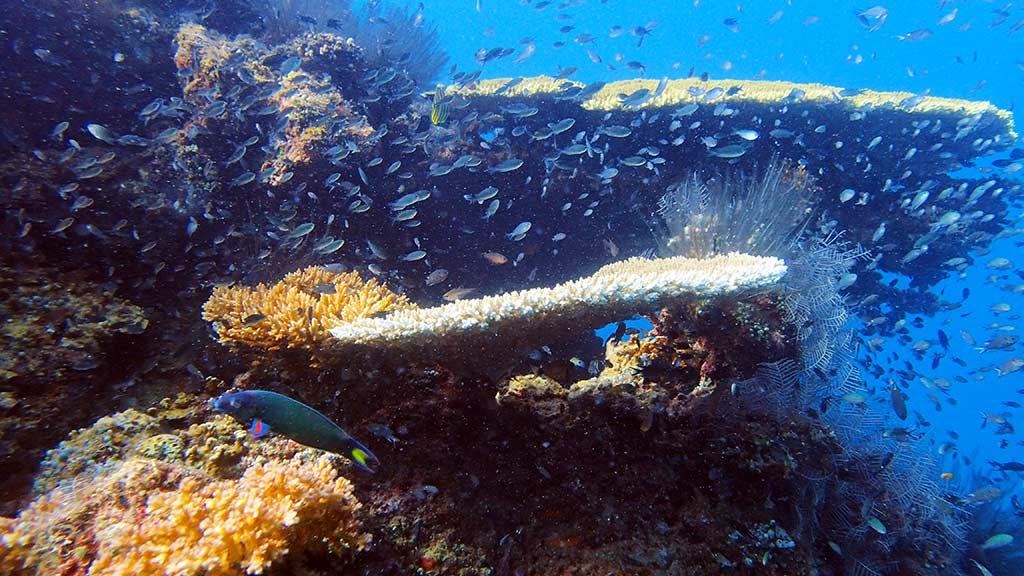 Malaysia is an unknown diving and snorkelling paradise. If you love clown fish, you will find it particularly rewarding. We're talking many different types of clown fish, not just the orange and white one called Nemo! If you love these fish check out our related post here.



Diving in Malaysia
Parts of Malaysia that Only1invillage visits, rivals the Great Barrier Reef of Australia.

Giant clams, clown fish, turtles, black tip reef sharks, giant wrasse and angel fish are common sightings in Malaysian waters.

Not only that, but Malaysia has white sand beaches to rival those of the Maldives! Don't believe us? Click here to see some beach pics of our Malaysian travels to islands of paradise. Our top 2 diving and snorkelling destinations don't even need a boat to get out to the reef from the shore.

We are not kidding. The following pictures of the marine life have all been taken within a 100 metres from the shore.



We reveal why you must make Malaysia your next underwater adventure. We will tell you where the easiest spots for beginners are. How to get there and the best time to go.
How expensive is diving in Malaysia?
Snorkelling and diving in Malaysia are a quarter of the price compared to Australia and most other western countries.
1 dive with full tank and all equipment is around 140 to 150 Malaysian Ringitt. (Around 55 AUD, 28GBP, 35USD and 32EUR)
2 dives with full tank and all equipment is 260 to 270 Malaysian Ringitt.
A recent trip to the Great Barrier Reef for 2 dives cost us 350 AUD! (185GBP, 240USD and 215EUR). You can go diving in Malaysia 4 times for the price of 1 dive in Australia.
If you decide to do your PADI certification, some places offer free accommodation. It is still about a third of the price of getting certified in the West.
Is diving in Malaysia safe?
Diving in Malaysia is very safe. Tanks, wet suits, flippers and masks are well maintained.


The boats you travel on vary from 8 people boats to dozens (for snorkelling).


What marine life will I see when diving in Malaysia?
Turtles are very common in Malaysian waters, especially on the Eastern coast. You often don't need to dive to see turtles off Redang and the Perhentian Islands. The turtle below hangs out just 50 metres off the beach in Redang. He, or she, often takes a lunch break between midday and 2 pm!
If this is a female turtle, she will return to this beach and lay her eggs. Turtles are known as the navigators of the sea. They are cute and need space. Please don't stress them by chasing after them, or, swim too closely. Admire them from a distance and use your zoom, please!
















We like this guide that helps us identify the many fish we see. For photo identification, we found this site useful. It's also one of our favourite Malaysian island destinations, Redang.



How does diving in Malaysia compare to nearby Thailand and Indonesia?
The reefs, corals and marine life are far superior to those of Thailand and Indonesia. Also, on a recent trip to the Great Barrier Reef we found that the health of the corals and the marine life are very similar.




Best time to go diving in Malaysia
The dry season will offer the clearest visibility. After it rains, visibility is always reduced for divers and snorkellers. The dry season on the NE side of Malaysia is April to July. The dry season on the NW side of Malaysia is November to March. This is very similar to popular Phuket and Krabi in Thailand.

Best diving spots in Malaysia
Sipidan – Difficult to get to though and has had some safety concerns recently.
Borneo – Half of Borneo is shared with Indonesia. You can also visit orangutans after you have had enough of beautiful marine life.
Perhentian, Lang Tengah and Rawa Islands – Easy to get to and day trips possible from Perhentians to Lang Tengah and Rawa Island.
Redang – Our personal favourite island to go diving from.
Tioman – An East coast contender. Best time to go diving is March to May.
Langkawi IS NOT a good diving spot. There is no diving around Langkawi itself. You have to go to a marine park called Pulau Payar. The west coast of Malaysia is not as good as the East coast for diving.
Popular Posts

VILLAGE NEWS!
Subscribe to our newsletter to hear about unique travel destinations, when to go, what to see and other top travel tips!