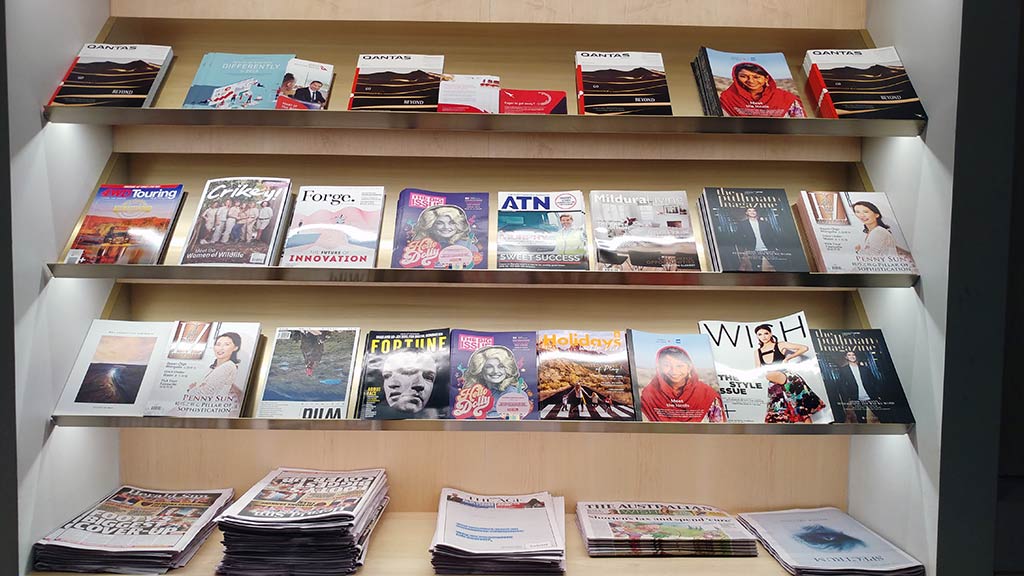 Updated Qantas Club Melbourne Domestic Business Class Lounge Review
Recently refurbished, one of the business class lounges at Melbourne Airport for domestic passengers gets a review from Only1invillage. Due to the Covid 19 pandemic, travel has been a bit limited! We revisited the domestic lounge in July 2021 and are happy to report the food has improved.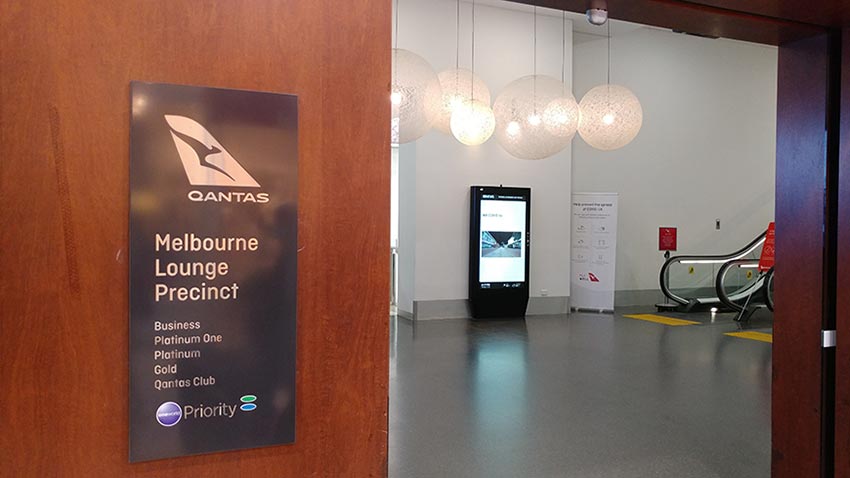 There are 2 lounges at the domestic terminal in Melbourne for business class passengers. Here we review the Qantas Club lounge. Don't confuse it with the Qantas Domestic Business Lounge. Definitely not same same!
Before you are allowed in remember Qantas has a strict dress code. To 'ensure an enjoyable experience' make sure you read this first. No beachwear! (Erm who wears that to fly anyway?) and no singlet tops for men. No UGG boots and no thongs! By thongs we mean flip flops. They're not going to check your underwear! (See our Ultimate Aussie Slang Guide to help you understand more of the native lingo!) No sleepwear. Don't show too much flesh or look like you're heading off to the gym. Make sure your tops don't have offensive slogans or images on them. (But an 'I love Qantas' T shirt is probably fine!)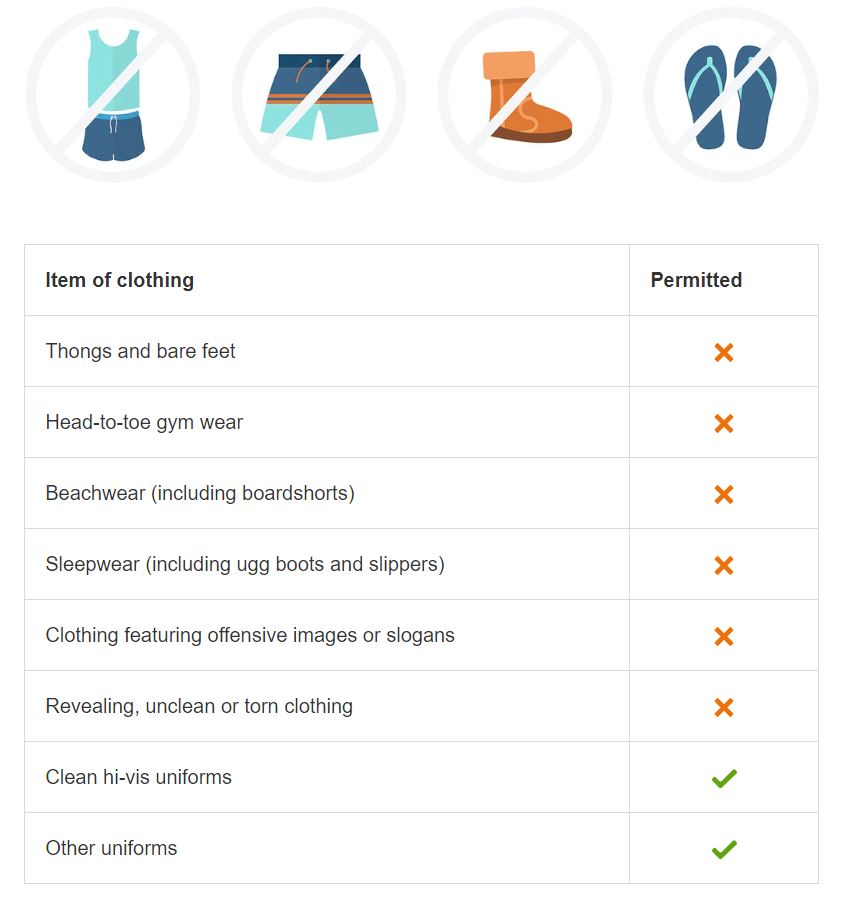 Qantas call this particular domestic business lounge the Qantas Club. The domestic lounge got a much needed makeover. According to previous reviewers, the space for business travellers was like a dark, scary corridor! It was also cramped.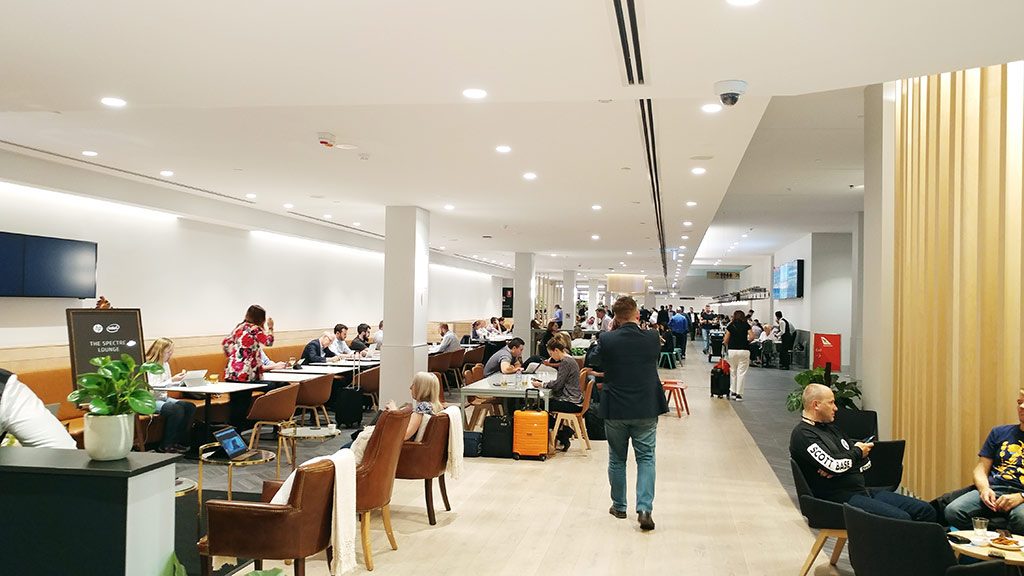 We visit on a busy Friday evening. It is definitely being tested to the maximum. Seating is sparse, conversation is loud and most of the shower rooms are busy! It is very unlike the pictures Qantas show you on their website.
On our next visit, compare the difference!



Here are the positives and negatives of the Qantas Club Domestic Business Class Lounge at Melbourne Airport. No wonder Qantas shorten it to The Qantas Club, it's quite a mouthful to say, otherwise!
In July 2021, borders into and out of Australia are still closed. Therefore the only flights operating are domestic flights. It is understandably way less busy. There is much more space due to physical distancing requirements and the lack of travel in general.

POSITIVES Qantas Club Lounge Melbourne Airport
The lounge location is just after security. Turn right and go up the escalator. The other business class lounge is for when you turn left at the top of the escalators.

The lounge is spacious and has a light airy feel. It is very long. The placement of the bar and barista coffee machine is nice and central. The luxury touches of marble and shiny stainless steel are new and inviting. The new wooden floors give the lounge a modern touch. It looks so much better than carpet. Carpet is so last century!

The wi-fi is fast and there's no need to ask for a password. There are plenty of charging points. Look under or near your seat.
There are various types of seating. You can grab a bar stool while you chat to colleagues or sit on the more padded chairs and armchairs. If you need to work there is desk seating too.

Shower and toilet facilities
Showers are available in the toilet areas. There's no reservation system, you just go and try your luck.

Towels are a bit on the thin side. The glass is frosted so you can see if someone is using it (apart from the engaged red sign in the lock).



The central bar looks and feels like any classy Melbourne City watering hole. It's clean and the service is friendly and efficient. You can order beer on tap or get bottled beer. There's no help yourself beer at the Qantas Club. You can help yourself to wine and sparkling wine. Spirits have to be requested too. Qantas clearly want to keep you in a decent upright state before your flight.


The barista made coffee comes with latte art and tastes great. Melbourne lattes are good in the Qantas Club business lounge!


NEGATIVES Qantas Club Lounge Melbourne Airport
Catering
The biggest disappointment is the food. Avoid it, if at all possible. You probably don't want to eat there unless you're really hungry or like food you used to cook when you were a student living away from home! Take a look at the uninspiring food menu.

You can make your own toasted sandwich. There are various fillings on offer. In our opinion it wasn't very different to the AMEX lounge at Melbourne International Airport. The taste of the one hot dish was very bland. A microwave meal for one is tastier than the pasta dish on offer.

Sorry Qantas catering, you need to lift your game. The food definitely doesn't match the pictures on their website.

The good news is that by July 2021, the food had improved!


There was no more self service, as the Covid 19 pandemic meant social distancing, improved hygiene measures and maybe the chefs had more time to prepare better tasting food.

The wine selection is also mediocre. Qantas has not pulled out the stops when it comes to the grog! Maybe they're thinking, no one will notice.

Busy busy busy.
The lounge is heaving at the end of a working week. Friday evening at the Qantas Club domestic lounge is like Friday evening in the city. There's people everywhere, drinking and socialising. It's noisy and you can hear everyone's conversations.

Who can get into the Qantas Club?
A lot of people!
Business class ticket holders flying on a Qantas or Jetstar flight. But you wouldn't come here, you would go next door.
Qantas Gold or Emirates Platinum Gold.
China Eastern Miles Gold.
Sapphire and Emerald business or first class travellers travelling on a Qantas flight. Again though, you won't be happy here.
Buy Qantas Club Membership ($399 once off joining fee and $540 per annum). Not worth it in our
opinion.
Buy a day pass for $49 if you're a Qantas Silver member. Must buy in advance. No at the door purchases.
Final Thoughts
The Qantas Club lounge is the poor cousin of the Qantas domestic business class lounge. There's no Asian Spice Bar, it's not peaceful and the food is a taste disaster! On the positive side it is much lighter and has a brighter feel than its predecessor. If you have the choice, head next door!
The above comments were made pre Covid 19 pandemic times! The food has now improved. With less travellers it felt more luxurious and less rushed.
When you leave this will be your seat on the plane if you're flying business class domestically in Australia.

Related Posts

VILLAGE NEWS!
Subscribe to our newsletter to hear about unique travel destinations, when to go, what to see and other top travel tips!