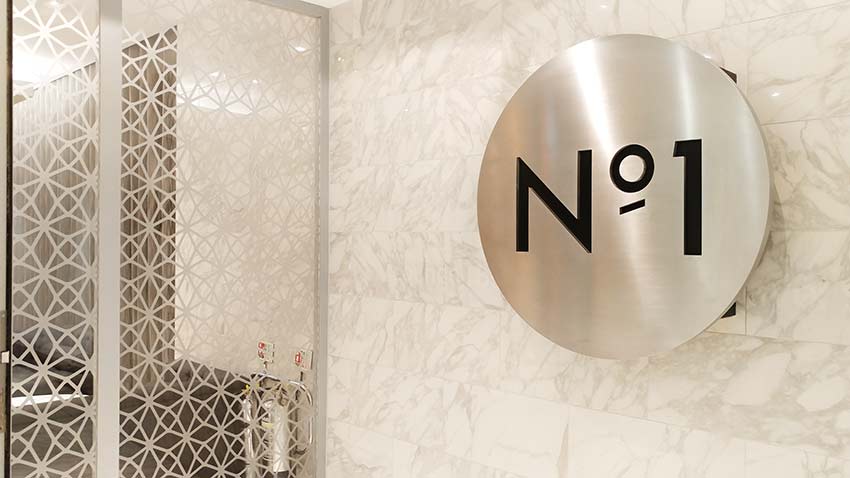 No.1 Lounge Gatwick North review
Gatwick North terminal in London is not the best airport for top business class lounges. Apart from the Emirates and Virgin Atlantic lounge there isn't much to choose from. Qatar Airways uses the terrible Club Aspire Lounge for its business class customers at Gatwick. Avoid at all costs. The No.1 lounge Gatwick North is quite a decent offering. The No.1 lounge is also in the Priority Pass program. This means that entry to the lounge can be paid for and therefore is not that exclusive.
Quick Index no. 1 lounge Gatwick
the number 1 lounge Gatwick Location
After passport control you go down into the 'Lounge Pavillion' area. Gatwick North is not a large terminal building. You cannot get lost. Just follow the signs for airport lounges.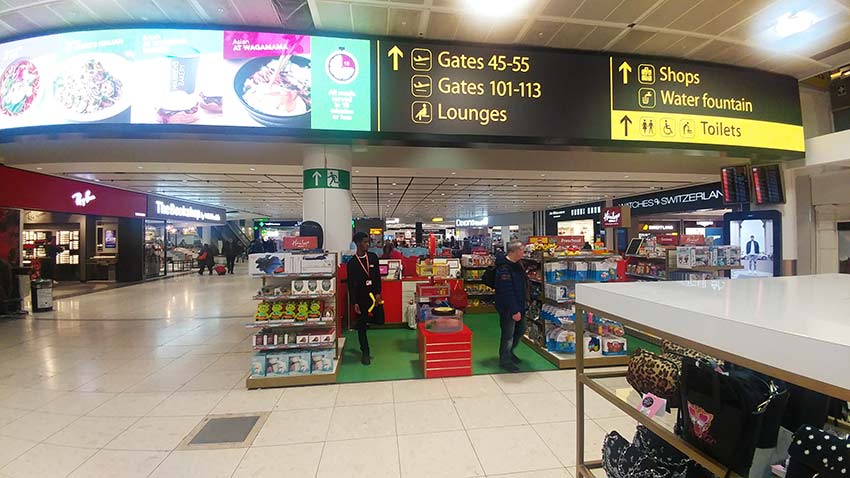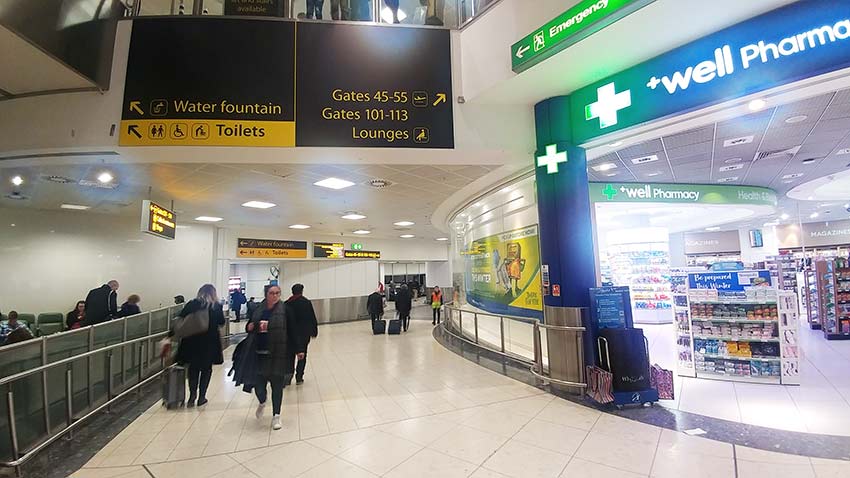 number 1 lounge class dress code
They say it's a smart casual dress code for this lounge. However people are wearing jeans, shorts, track suit pants/bottoms and T shirts. There are a few people wearing shirts, but, the majority of people are wearing casual clothes. Not many people wear 'business' clothes in business class anymore.
Who can Get in
Anyone can get in since the No.1 Lounge is a paid lounge too. It is part of the Priority Pass Program. So if you have a few hours to kill you can pay $30 US to get in. There is a time restriction of 3 hours for the lounge when it's busy. Pre-booking is possible. Opening times are daily 04:00 to 22:00.
Seating in the no.1 lounge Gatwick
The lounge is spacious. There's a big bar area and a separate dining area. In addition there is a library area with comfortable sofas and bench style seating. Don't miss your flight by sitting near the big TV, adjacent to the bar area.




There's a quiet area outside the library area with a comfortable long sofa.




Bathrooms and Showers number 1 lounge Gatwick
This is an easy part of the review. There are not any showers!!! The toilets are however reasonably glamourous. They contain L'occitane hand soap which is a leading French cosmetics brand. The toilets have shiny black tiles and are modern.



Food and Beverages at the number 1 lounge Gatwick
The food and beverages consist of hot and cold dishes. There are also some pretzel like snack foods. All the food is arranged in one central area, with options to take your food all over the lounge. There are small round bar tables to eat at, long communal benches or formal dining tables.


The Dinner
We visit at dinner time. The hot food doesn't look great, it is all a bit brown. There are some salads and vegetables to brighten up the spread.






The beverages
The bar area is comfortable and has three beers on tap.

There is a bar person to fix you a cocktail.The selection of alcohol is pretty much like the selection in other Priority Pass lounges, like the one in Bangkok we have also reviewed.

The tea selection is pretty standard. Black tea and herbal teas by Twinings. You can get hot water from the coffee machines which are next to the tea bags.


The coffee machines make ok cappucino and lattes.
Soft drinks are available too. Some mystery juice is on offer.

Wifi and charging stations
The wifi wasn't working and no one knew the password! The computer stations outside the lounge were not working either.

The grumpy staff member on the door telephoned someone and they had no idea. That's a real strike against a lounge. Wi-fi that works is a minimum expectation for travellers.

Final Thoughts on the no. 1 lounge Gatwick

Here's a summary of what you get and what you don't in the No.1 lounge at Gatwick North terminal in London.
There's natural light, which always makes you feel less claustrophobic when on lower levels of an airport terminal. However, since we visit at night we don't feel the benefit of sunlight.
The lounge is a reasonable size, unlike the Club Aspire Lounge we visit on the same day. There's enough space to feel like you're getting away from the crowded terminal.
Adding some showers would be a great idea, in our humble opinion.
Although the food isn't anywhere near gourmet standard, at least it is edible! That isn't to say that it is tasty, it is palatable if you're hungry. The drinks selection is what we expect from a Priority Pass Lounge, this being our third worldwide lounge in the program. The Bangkok Miracle First Class Lounge has far better food, even offering 5 made to order dishes which were good. Click here to read about the Bangkok Miracle First Class Lounge.
Most importantly, in the 21st century, everyone wants wi-fi that works.
Related Articles

VILLAGE NEWS!
Subscribe to our newsletter to hear about unique travel destinations, when to go, what to see and other top travel tips!