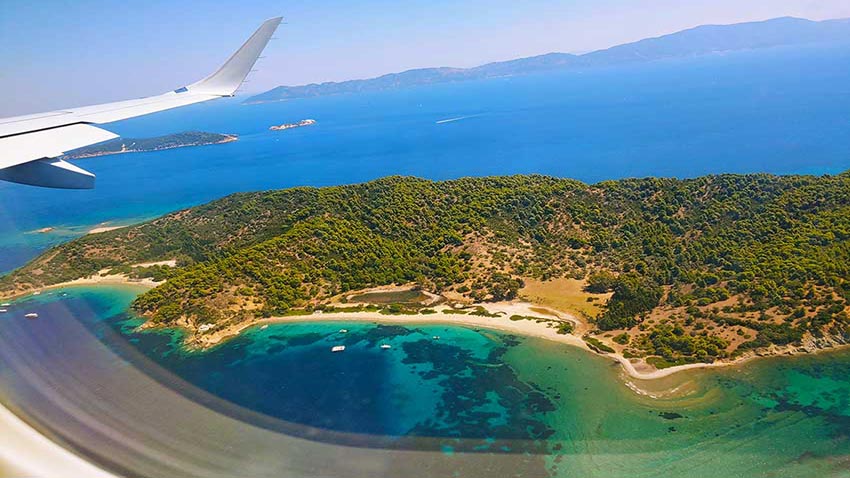 British Airways short haul business class review
British Airways flies directly to many European destinations from London. Many popular destinations for Brits require a change in Germany, Italy or Spain, particularly flights heading for the Greek Islands and Malta. From London Heathrow Terminal 5, Gatwick and London City airports, British Airways flies to key European business hubs direct. We recently took three British Airways short haul flights, one to Malta, one to Skiathos and one to Paris. Below is what you can expect from the UK's flagship airline.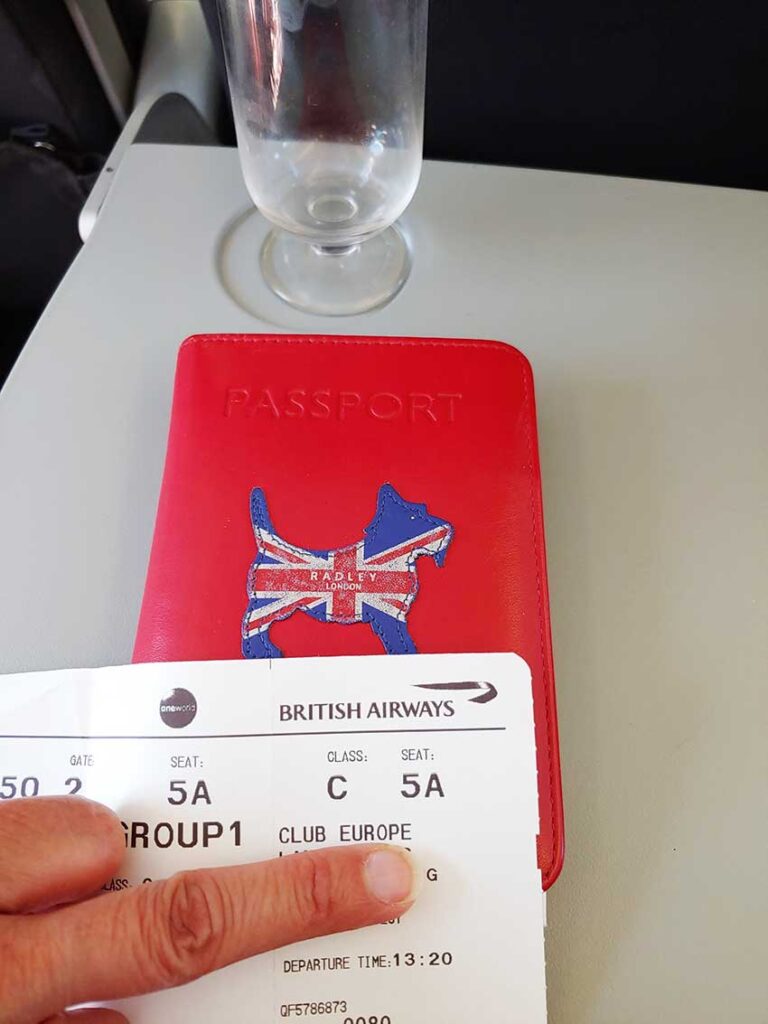 Flights of 3 hours and under on British airways planes whether new or old have the same seats as economy. The only difference is you get a gap in the middle if it is a 3-3 configuration. Sometimes the plane will be a 2 – 2 seat configuration. Some of the seats are faux leather and we found quite slippery. The recline is not great and you certainly will not be getting a flat bed! But who needs one for a short haul flight anyway?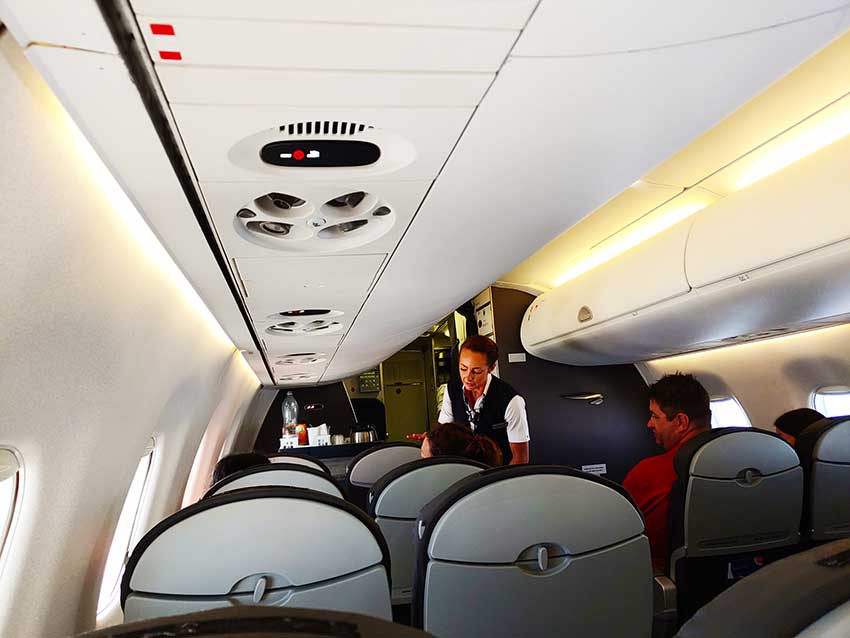 Typically, the first 3 to 7 rows will be business class, but the seats are essentially small economy seats. The curtain is what separates you from the peasants. Sometimes it is only the first 3 rows for "business class".

The food is the biggest differentiation point on board when flying business class on British Airways for a short haul flight. What you get is your meal on porcelain plates and your wine in a glass. Economy passengers get a sandwich and 250ml of water at best and at worst 10 pretzels, or a small 50g packet of crisps (at least it is a British brand called Tyrell's).

Depending on what time you fly you can choose the full English Breakfast or a main meal. If you have never experienced the institution that is the Full English Breakfast, then you must choose this option.
This was an unexpected surprise for the tea! Not that there was liquid milk, but, it came in a disposable cup! Typically on board tea and coffee is never as good as you would get on the ground, business class or not. What can you do about mediocre hot drinks but keep calm and carry on drinking?!

You also get your own dedicated economy class toilet, but on some flights, the crew will let the rear enders use the front end loo too! Well I never! Yup the toilet is the same as the other passengers get.

In summary, you get prioritised boarding, use of the lounge (if they have one), dedicated staff, extra baggage allowance, good quality meals and drinks before everyone else gets their scraps! British Airways business class for short haul flights is worth it if you value the differentiated food, more weight allowance and getting on and off the plane before everyone else. In the air, the seat itself won't give you that exclusive luxurious feeling, but the extra smiles and unlimited drinks just might!
Related Articles

VILLAGE NEWS!
Subscribe to our newsletter to hear about unique travel destinations, when to go, what to see and other top travel tips!