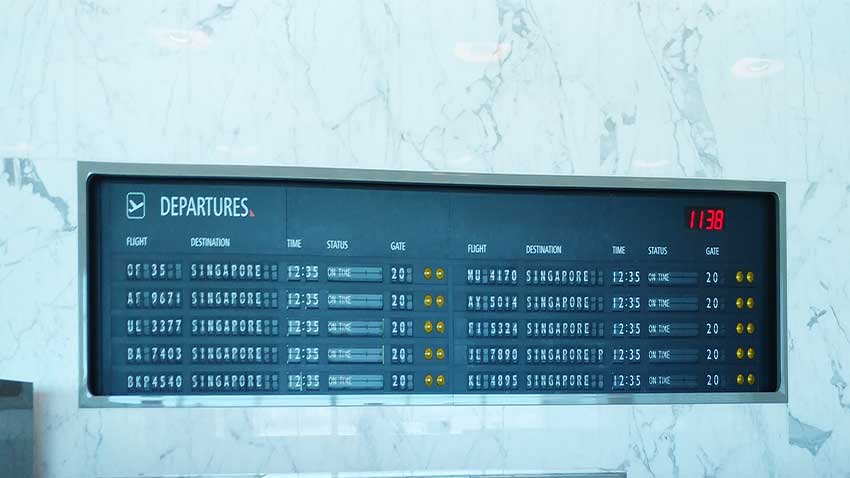 The Qantas First Class Lounge Melbourne gets a long awaited review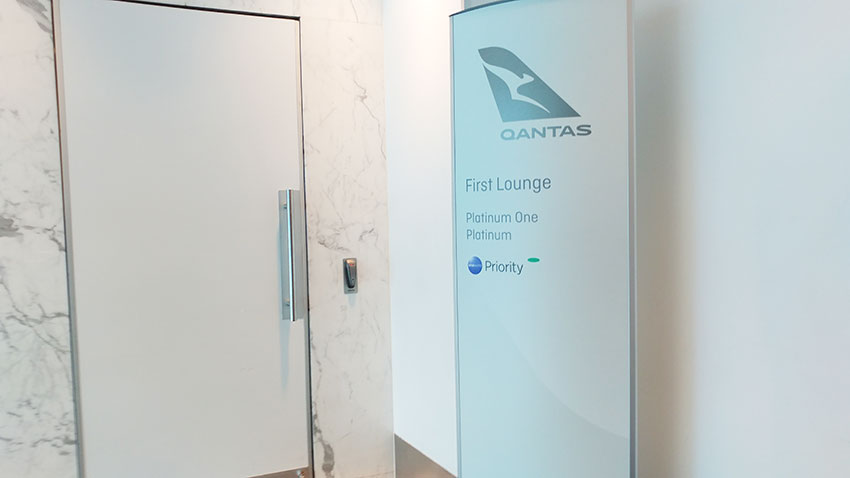 The mere sound of the Qantas First Class Lounge in Melbourne had us in great anticipation. We are expecting first class food above business class and first class amenities. Read on to see if Qantas delivered the goods or it was all a bit of a flop.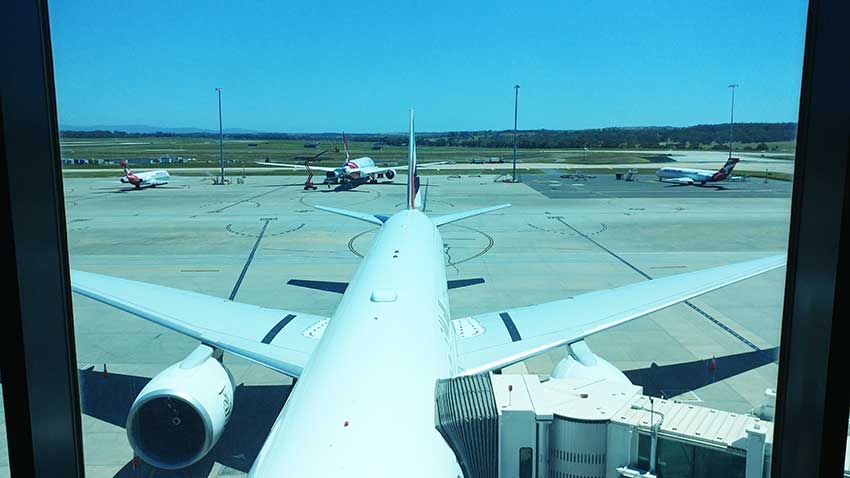 Quick Index Qantas First Class Lounge Melbourne
First Impressions of the Qantas First Class Lounge in Melbourne
It was really difficult to find the First Class lounge in Melbourne. It is in a separate location to the business class lounge and Amex Lounge. It is also no where near the Emirates Lounge in Melbourne. You need to use a separate lift/ elevator too! Despite following the signs, we still had to ask an airport worker (and there were not many around) for the location of the lounge.

Don't forget flying during Covid is going to have a bit of an effect. The first major disappointment was the closure of the spa. What do you mean no massage treatment?? Even British Airways offered a free 15 minute treatment but that was in the good old days, before the C word!

Now let's have a closer look at the Qantas First Lounge
The lounge Overview and seating

The second thing we are struck by is the size of the Qantas First lounge. The size of the lounge isn't great, but is probably tailored correctly to the number of first class passengers on an international flight. It will never get crowded since access is quite difficult. It is not worth upgrading to a first class ticket just to use this Qantas First Class Lounge in Melbourne. Let's be clear about that!

The lay out is spacious and it feels a lot more exclusive than the business class lounge. We like the fact that there are more walled off areas, adding a sense of privacy.

The seats are more stylish and show no signs of wear and tear. The chairs and sofa could actually be leather. We had a sniff, but the jury is still out, there are some very good faux leather materials out there you know! We'll wait for Qantas to read our review and respond!

You also get a better view, as in a tarmac view. The Melbourne International Business Class Lounge is artificially lit to the max due to its location. The Qantas First Lounge, on the other hand has a huge expanse of glass on two sides, allowing plenty of natural light to flood in.

The business facilities
The last thing you want to do is work in a lounge right? Qantas will provide you a separate work area, should the need arise. You even get your own conference and meeting room. We wonder how many people have actually used this space since the furniture looks extra new! In case you're wondering, the Wi-Fi signal is strong.


Food and Drink

What you get in food and beverages is not that different to the Melbourne International Business Class lounge that we have also reviewed. What you do get is a sense of exclusivity, as the Qantas First Lounge has a separate restaurant like dining area. The staff are better dressed and more attentive to your needs. The seating area looks like a modern restaurant with very comfortable dining chairs. As you can see from the pictures, it was not a busy time.


The alcoholic beverages are all top shelf quality. The food is made to order. As it was breakfast there was no salt and pepper calamari to order. This is apparently the dish you must try!

The breakfast menu was ok. It wasn't that different to the business class lounge. In fact the most interesting made to order dish was very similar to one we have tried before. On offer were, pancakes with fresh fruit, a cooked breakfast, a toasted ham and cheese brioche, a quinoa salad with poached egg and avocado or Bircher muesli.

Nothing is buffet style due to Covid 19. Gone are the days of the heated lamps and tongs to help yourself. The only signs are social distancing and hand hygiene reminders. It goes without saying a mask is obligatory.
Bathroom and shower facilities
The shower suites have more character in the Qantas First Lounge in Melbourne than the business class one. The tiles are less sterile, being a warm stone colour and more like a bathroom.
They were of course not busy and no line, unlike at the Al Mourjan business lounge in Qatar.

But, that was of course pre-covid! Pump size organic shower gel, shampoo, conditioner and hand wash are standard. The brand is L.U.E. a cosmetics company called LaGaia which makes Organic babycare products. A 500ml of body cream is $52 AUD. If the spa were open, these are the products that you would be slathered all over you.

Final Thoughts
Overall, the Qantas First Lounge was a pleasant experience. It was good because there was not a children's play area, complete with noisy little people. It has the same facilities as the business class lounge and so an upgrade is definitely not worth it. The lounge is smaller but also quieter. If you value peace and quiet the most, it's a great pre-flight experience. Had we visited at lunch time, perhaps the menu would be more exciting. Time to book the next flight!
Related Articles

VILLAGE NEWS!
Subscribe to our newsletter to hear about unique travel destinations, when to go, what to see and other top travel tips!