Qantas Singapore Business Class Lounge
Often touted as the premier lounge for business class travellers. Strange, given that Qantas is an Australian airline. It must be because Changi Airport Singapore is widely regarded as the best airport in the world, regardless of which class you travel. We have updated our blog after a recent visit in August 2022. There are even more pictures to look at. Keep scrolling!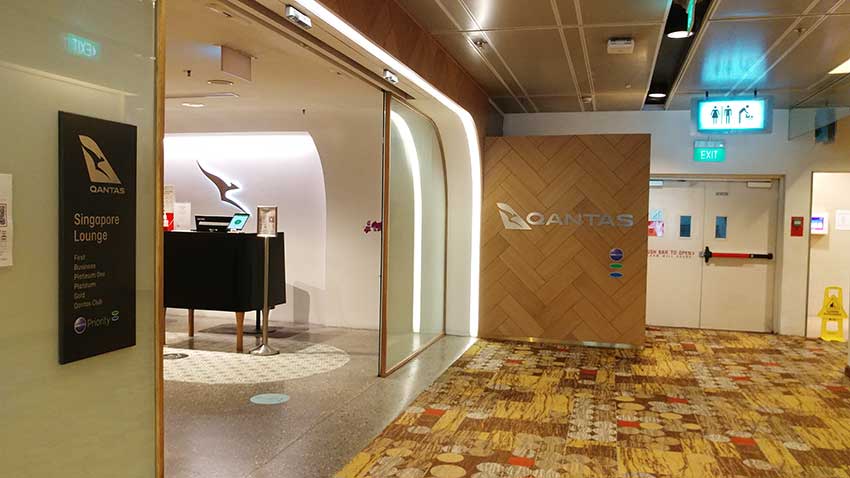 The tiny island state (well actually, Singapore has more than one island) has typically produced a gleaming, world class lounge. One expects nothing less than clean and organised, when in Singapore. Let's see if the Qantas Singapore business lounge lives up to all the hype.
Quick Index Qantas Singapore Business Lounge
the Qantas Singapore Business Class Lounge Location
The lounge is located in Terminal 1 Changi Airport. After you clear immigration you turn left and follow the signs to airport lounges. Go up the escalators and voila. Everyone has to share the lounge including First Class passengers! First Class passengers used to have a separate lounge, now they must slum it with the business class people!!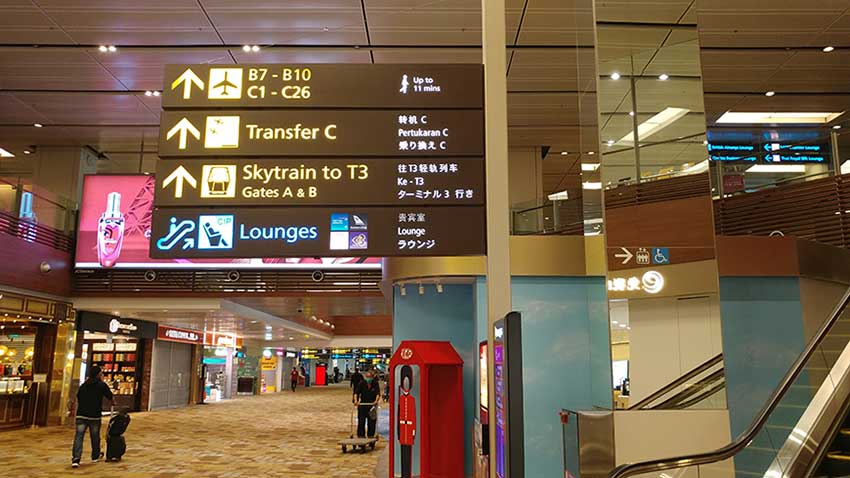 Qantas business class dress code
Quite a lot of people can use this lounge. Before you get dressed though, please read our guide of what to wear and what not to wear! How embarrassing if you get refused entry because you're not properly dressed! Just because Singapore is hot and humid and you have been in your flip flops/ thongs for a week, doesn't mean you can wear them into a Qantas lounge. You have been warned.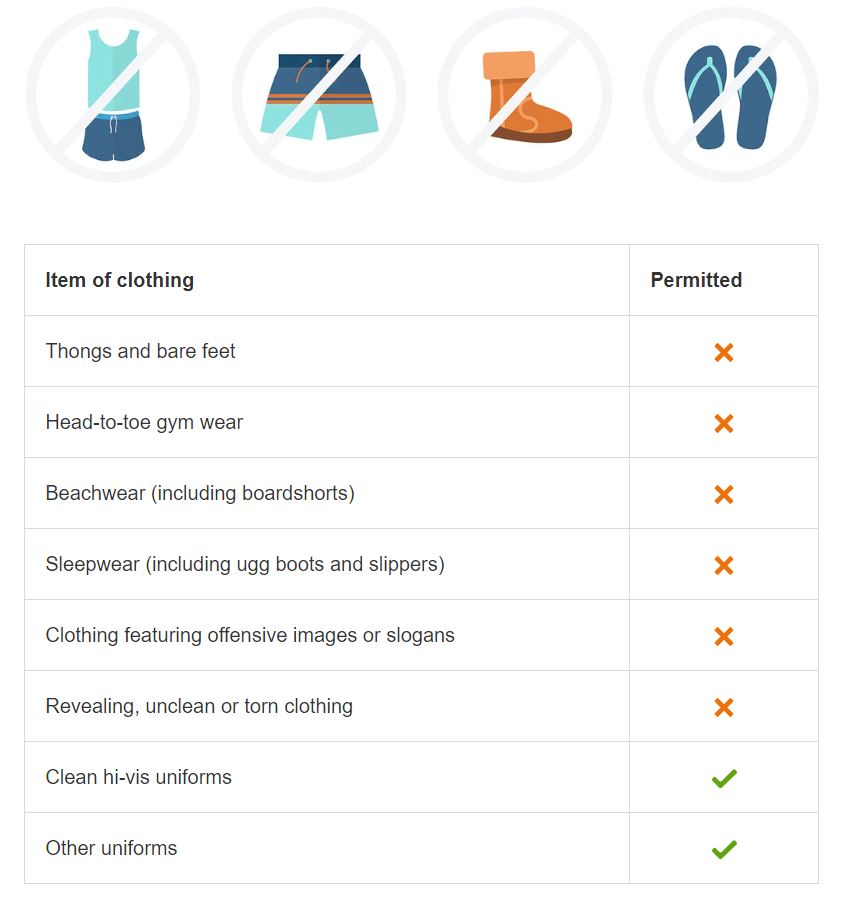 Who can Get In
Passengers of Oneworld alliance airlines such as Emirates and China Eastern can access the Qantas Singapore business class lounge. Anyone with a Qantas or Jet star business class ticket has access too. However, if you're flying Emirates, we prefer Emirates' lounges. They're a cut above. Sorry Qantas, but it's true!
Check the table below, to see if you're getting in or getting booted out!

Upon Entering
As you walk in, it seems huge! The modern furniture and clever lighting make the lounge very inviting. The Qantas Singapore business class lounge is one big, open plan space. There are a couple of wooden slat 'walls' and plant dividers breaking up the space.

Does it look like an industrial space?

The cocktails are back on the menu in August 2022! Somewhat surprisingly, you couldn't get a Singapore Sling!

Some people have commented that the Qantas Singapore lounge is very industrial and sterile. Well, Singapore is known to be clean. Whether you think it's industrial is a matter of individual taste. Gone are the sofas due to physical distancing rules and a little thing called a global pandemic. Restrictions are however easing slowly, a little bit at a time. By August 2022, the entire lounge had been re opened.


Seating
The lounge is roughly split into a quiet and a not so quiet area. This isn't to say it's raucous on one side! The dining side will naturally be a little louder than the business and reading side. However when we visited we were the first people in and only a total of 6 people turned up in 2 hours. The staff to customer ratio was pretty good! It was very quiet indeed as the pictures below show.

Similar to other Qantas lounges, there are different types of seating available. Bar stools for those propping up the bar and comfortable, padded armchairs for relaxing in. (Due to Covid 19 physical distancing rules, the bar service meant drinks were delivered to you at your chosen seat. Sorry no propping up the bar and talking to the bar tender anymore!)

At the tables, near the buffets, there are harder chairs with non padded backs.

Near the self serve bar area (in the olden days!) there are low, white armchairs with square tables in front of them of them.

Look around your seats and you will find power outlets. They are in the tables, near the armchairs and near the long tables.

Bathrooms and Showers
There are 20 shower rooms, so if it isn't busy, just walk straight in. There's no need to book, just look at the doors for the familiar green vacant symbol.

Each shower room is scrubbed cleaned to the high hygiene standards one expects of Singapore.



The shower gel, conditioner and shampoo are from the Li'tya Australian organics range. Li'tya means "of the Earth". They are a small company based in the state of Victoria and use native Australian botanical ingredients in their products.

Food and Beverages
The dinner
As our visit to the lounge coincides with dinner we don't get to sample lunch or breakfast. Ah, what a shame.
As in Qantas's other business class lounges there are special dishes of the day cooked to order. This is a good option if you don't fancy anything from the buffet. Being in Singapore, we expect a noodle or rice dish of some sort, or, maybe even both. The signature chicken laksa is a must try when in Singapore as the saying goes. Well actually it's when in Rome, but, food is food!

The signature bao was on the dinner menu on a different visit.

The salad bar or vegetable side dishes are impressive. There is a choice of carrot salad with roast chicken cinnamon and wilted spinach or pomegranate, chickpea salad with pistachio.

Also on offer is a tomato salad or a green salad with Neil's vinaigrette dressing. That would be Neil Perry by the way a famous Australian chef. Two more salads to list are the Italian slaw and the green vegetable salad with lemon vinaigrette. That was a bit of a mouthful!

Whilst not up to the taste and presentation of an Emirates business class lounge, the food is still good quality. Nothing is inedible. We tried a lot of the food. All in the interests of fair reporting you understand!

We were too full for dessert, but here is the menu! It sounded really good.

On a visit in August 2022, the dessert menu had changed. This time we indulged in some panna cotta and the cheese plate. The cheese plate was a bit underwhelming.



beverages
It's time for J to prop up the bar and C to get her latte from the barista bar. Since we're in Singapore, you get Tiger beer on tap. As Qantas is an Australian lounge, you get a pale ale by Little Creatures, a Perth based company. The wines are good quality and the spirits are the well known international brands.

Final Thoughts
The staff were fabulous, they outnumbered the guests. The service was polite, efficient, friendly and not too in your face. Having been to the Qantas First Class lounge in Melbourne, which we found to be a little small, the Singapore lounge lived up to its reputation. First class passengers won't be disappointed. The lack of natural light was a bit disappointing and some tarmac views would have been better than terminal views. The WiFi was strong and there were plenty of power outlets. You'll definitely want to unwind in the Qantas Singapore lounge for at least an hour. Definitely visit if you have the time.
Related Articles

VILLAGE NEWS!
Subscribe to our newsletter to hear about unique travel destinations, when to go, what to see and other top travel tips!